railway-international.com
Written on Modified on
RCG TRANSPORTS TRAIN TRACKS FOR THE CONSTRUCTION OF THE LARGEST UNDERGROUND RAILWAY IN MILAN
Train tracks transported by the Rail Cargo Group from Austria are making it possible to establish the first large urban transport infrastructure in Milan.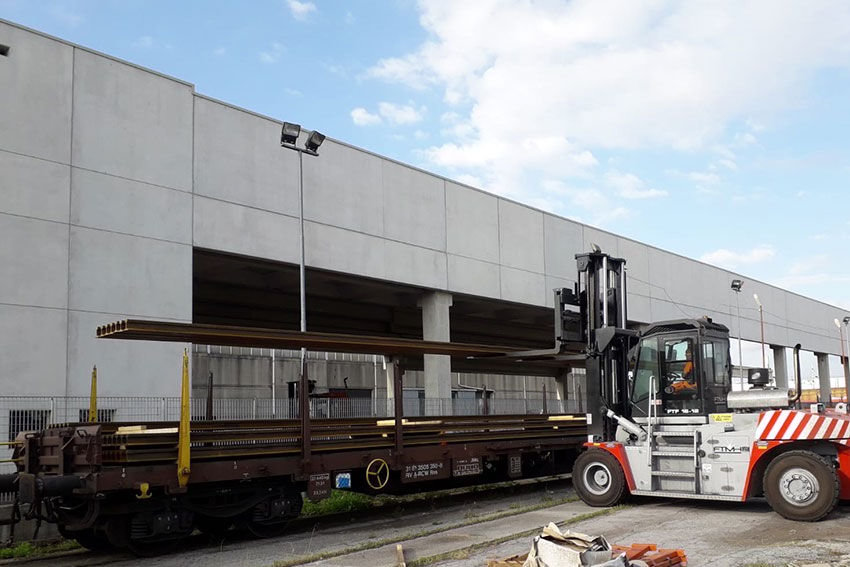 The first shipment from Leoben Donawitz to Milan via the Rail Cargo Group's logistics centre in Desio already began on 15th May. A total of 600 tonnes of train tracks are being carried in three wagons per week over a period of four weeks, thus enabling the construction of the new Milanese underground line number 5.
The 18-metre long train tracks, each of which weighs around one tonne, were handled with the help of flat wagons belonging to the Rail Cargo Group's fleet. This has made it possible to avoid using special trucks of the appropriate length, which are difficult to find on these international routes.
The Rail Cargo Group regularly handles rail transport to Italy that measures a length of up to 108 metres. The reliable logistics system at the Desio logistics centre is the vital link between the rail manufacturer and the construction company. It facilitates enables smooth delivery and unloading in Italy.
www.railcargo.com