railway-international.com
Written on Modified on
CAF SELECTED BY THE BRITISH OPERATOR LONDON NORTH EASTERN RAILWAY TO SUPPLY FIRST TRI-MODE UK INTERCITY FLEET
The operator London North Eastern Railway (LNER) has selected CAF as the preferred bidder for the project to supply 10 tri-mode trains, i.e. they can operate in electric, diesel or battery mode, whereby they are extremely versatile units given their capacity to operate with different drive technologies.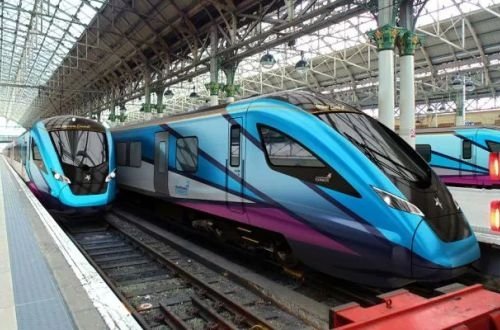 The value of this operation exceeds €500 million, this amount includes both the cost of purchase for the trains by Porterbrook who subsequently lease to LNER and maintenance delivered by CAF.
Each unit will consist of 10 cars, based on CAF's Civity UK platform: A train designed for intercity services which is fitted out with state-of-the-art safety technology. It also meets the most stringent requirements in terms of interior design and customer comfort. The new fleet will enter passenger service on the LNER-operated East Coast Main Line (ECML), the trains can run on both electrified and non-electrified sections of the network, hence, increasing service operation efficiency and flexibility, as well as achieving a more sustainable and environmentally friendly transport system.
The fleet will be assembled at the CAF state of art manufacturing facility in Newport, Wales. This facility has been operative since September 2018, and it currently employs a workforce of approximately 220 skilled staff and supporting personnel who are trained and prepared for the
manufacture of all types of passenger railway vehicles. This includes from assembly to final acceptance and undertaking all factory and static type tests required before commissioning for service.
This project confirms CAF's commitment to the UK railway market. This reinforces the company's successful track record in the UK market. We have delivered numerous contracts over recent years with various operators including First Group, Arriva, Serco Group, West Midlands Trains, Transport for Wales, Transport for London and West Midlands Metro. These projects amounted to a total value in excess of €2,500 million.
All of the above stems from a strategy that is fully in line with the British Government's Growth Plan, geared towards transforming the country, with its main priorities being reindustrialisation and a strong commitment towards modernisation of the railway industry.
www.caf.net