railway-international.com
Written on Modified on
Getting around in Sofia with Inspiro
38 three-car metro trains for Sofia, Bulgaria. In Bulgaria's capital, the new metro line 3 will use modern Inspiro trains to reduce the strain on transportation networks and improve air quality.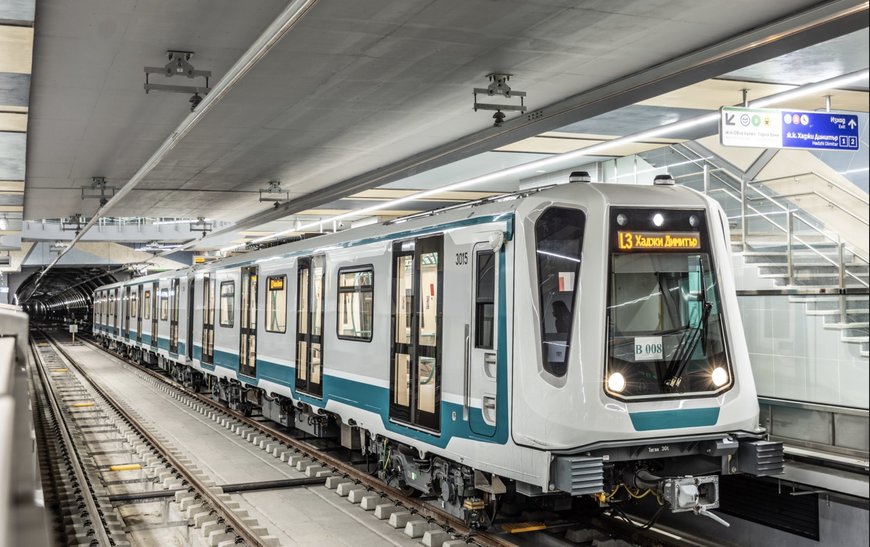 Credit photo: Newag


Relieving congestion in Sofia's street.
Sofia is not only the capital of Bulgaria, it is also the economic center of the country. Nearly one sixth of the population lives here – more than 1.25 million residents. Some of the challenges facing the city include overcrowding on public transportation as well as significant traffic congestion on major roads.
To improve the air quality and adapt the inner-city transportation services to meet the growing demand, underground projects are planned and are already being implemented. This includes a new third metro line. It will extend 18 kilometers through Sofia as an east-west link serving 18 stations, running both at ground level as well as underground.
In September 2015, the operator of Bulgaria's Sofia Metro, MEAD, awarded an order to Siemens AG to supply 20 metro trains. The order included the option for an additional 10 trains, which had been ordered in February 2019. All 30 trains have been in operation since 2020. Furthermore, 8 more trains have been ordered in 2023, which will be delivered in 2026.
The Inspiro for Metro Sofia

The Inspiro trains meet all requirements, especially with regard to sustainability. The Inspiro platform was developed with special emphasis on low energy consumption, optimized maintenance, accessibility for disabled people, and environmental friendliness. The driver's cabin and passenger area are air-conditioned for maximum comfort. The pleasant design of the interior ensures adequate light and creates a sense of safety for a comfortable ride. The three-car trains are manufactured in collaboration with our partner Newag SA. The trains started operation in August 2020.
Highlights of the metro trains for Bulgaria's capital
­- Modern passenger comfort – thanks to air conditioning in the passenger area via two air-conditioning units per car
­- High availability – through high redundancy in the drive and braking system
­- Low energy consumption – thanks to a lightweight aluminum design with weight-saving cork-aluminum flooring and LED lighting
- Improved safety and punctuality – Through our Trainguard MT (CBTC) solution providing greater automated train operation with reduced headway

www.mobility.siemens.com