railway-international.com
Written on Modified on
DEUTSCHE BAHN BUYS 73 NEW ICE TRAINS
Deutsche Bahn (DB) is buying 56 ICE L trains from the Spanish manufacturer Talgo and 17 ICE 3neo trains from Siemens Mobility.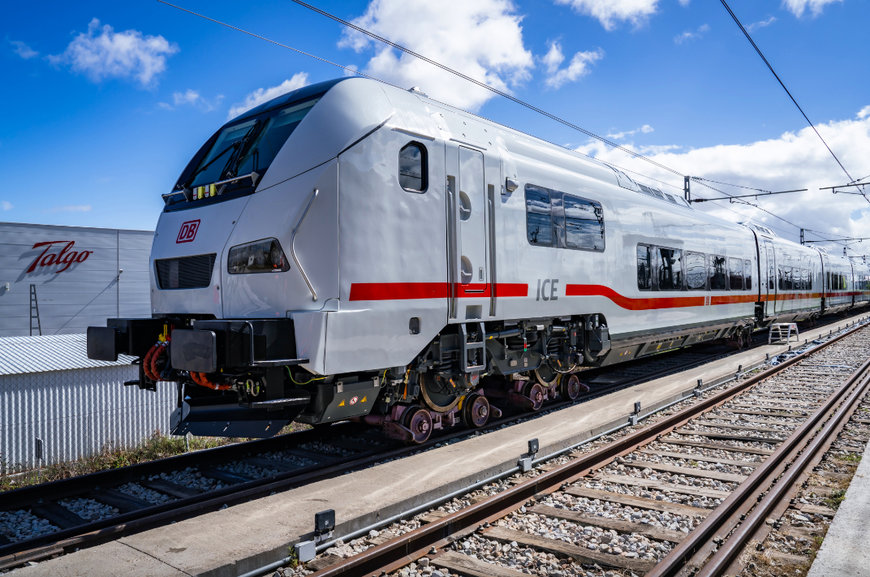 In one of the largest procurement projects in the company's history, Deutsche Bahn (DB) is buying 73 new ICE trains. The ordered trains are to be on the rails in 2026 and delivered by 2030.

The highlight of the ICE L is the same-level boarding and alighting on standard platforms that are 76 centimetres high. This means a significant increase in comfort for all travellers. With the ICE 3neo, too, passengers benefit from numerous innovations, such as tablet holders and sockets at all seats. New reservation displays with coloured LED lights provide information about reserved and free seats at a glance. Mobile phone transparent panes ensure stable reception on the train.

The new trains will add another 39,000 seats to the ICE fleet. This will include a total of 90 ICE 3neo and 79 ICE L. For these trains, the DB had concluded corresponding framework agreements with the manufacturers. The vehicles have now been called up from the ICE 3neo, for the ICE L DB still has an option for a further 21 trains.

The ICE L: use throughout Germany
The ICE L, which has a top speed of 230 km/h, will be travelling between Berlin and Amsterdam for the first time in October 2024. With this additional order for further trains, the ICE L will not only be used on individual routes, but throughout Germany. The ICE L also offers a significantly improved sense of space with shorter carriages, a new lighting concept and a new interior design. Thanks to the multi-system locomotive, time-saving use in cross-border traffic is also possible. In the future, this will also include connections to Denmark (Copenhagen) and Austria (Vienna).

The ICE 3neo: use on the race tracks
The first ICE 3neo has been in use since December 2022 and has proven itself extremely well. With its new lift, the ICE 3neo also offers significantly improved boarding for wheelchair users. With a top speed of 300 km/h, the ICE 3neo is primarily intended for connections via the German racetracks, for example between NRW and Frankfurt and further to/from Munich (via the new Wendlingen–Ulm high-speed route) or between Berlin and Munich. In 2024, the train will then also replace the failure-prone predecessor models on the connections from Frankfurt to Amsterdam and Brussels.
www.deutschebahn.com