railway-international.com
Written on Modified on
WMA: SEWAGE SLUDGE TRANSPORTS BY MOBILER
In accordance with the amended Waste Management Act (WMA), ÖBB Rail Cargo Group (RCG) processes sewage sludge transports from Vorarlberg to Lower Austria.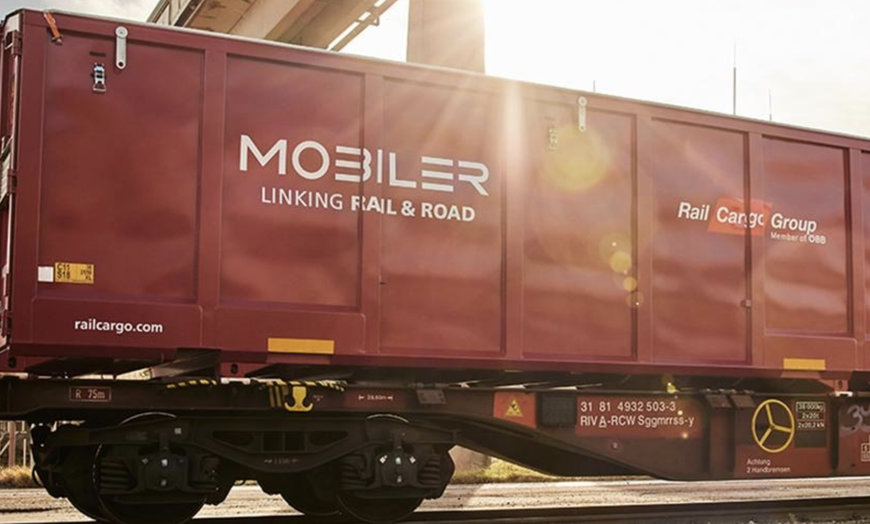 The waste disposal company böhler Abfall GmbH, in connection with a rail logistics concept from RCG, was awarded the contract in the Vorarlberg Environmental Association's sewage sludge tender. Now the sewage sludge travels by rail – completely in accordance with the new Waste Management Act (WMA). Specifically, up to 12,000 tonnes of sewage sludge are transported to Lower Austria every year using innovative MOBILER logistics.
The transport begins in Vorarlberg. The MOBILER configurations are loaded at the Feldkirch Region Wastewater Association, before they are transferred to RCG railroad cars at the Klaus station. This is followed by the environmentally friendly main rail leg in single wagonload service to the destination stations in the Vienna metropolitan area. From there, the MOBILER configurations with the sewage sludge are finally transported to recycling facilities, which are located only a few kilometers away.
Thus, in successful cooperation, an efficient and sustainable end-to-end logistics solution has been achieved that combines the advantages of rail with those of road freight transport. A hydraulic lifting device on the MOBILER vehicle enables fast, uncomplicated transloading of MOBILER configurations between truck and wagon – without a crane or dedicated siding.
Waste Management Act (WMA)

Under the WMA and with the transport clause going into effect, since the beginning of the year waste transports with a total weight of more than ten tonnes must be transported by rail if the distance exceeds 300 km. From January 1, 2024, such waste loads will have to be transported by rail for distances of 200 km or more, and from January 1, 2026, for distances of 100 km or more. In total, there is potential for around 15 m. tonnes of waste to be transported by rail in Austria.
www.railcargo.com