railway-international.com
Written on Modified on
EYYES Develops Camera-Based Front Collision Warner for Trains
EYYES successfully exhibited the first camera-based Front Collision Warning system for trains at the SIFER 2023 Expo in France.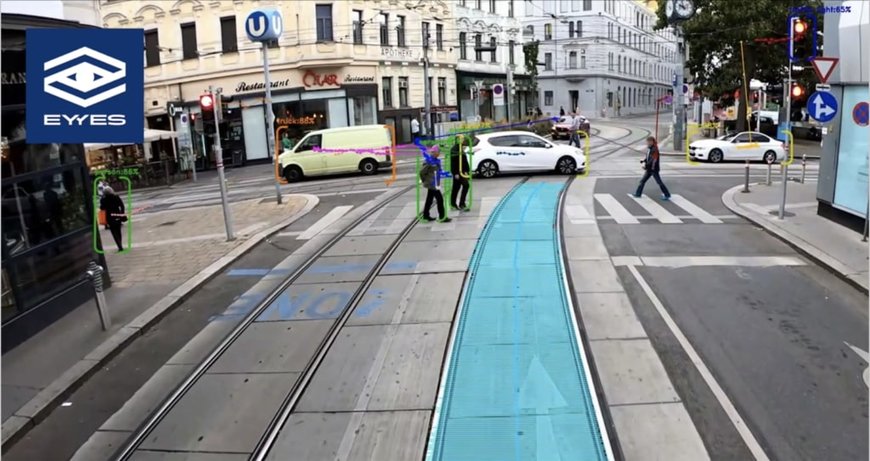 EYYES is committed to improve safety in public transport and protecting the world of tomorrow. The latest solution, RailEye
®
Front Collision Warning, is a brand-new intelligent camera system that detects critical traffic situations up to 80 m in front of the train.
The RailEye
®
Front Collision Warning system uses neural networks and high-resolution camera sensor technology to detect potential hazards and actively warn the driver – both visually and acoustically. The system is suitable for a wide range of rail vehicles and provides reliable protection for people and other objects.
Thanks to the advanced EYYES Perception technology, warnings are only issued in dangerous situations. The system detects, classifies, tracks and segments image data and the output generated is used to provide real-time warning to the driver in critical situations. Objects such as people, cars, trucks, buses, trams, bicycles, obstacles on the track as well as the course of the track will be recognized.
The RailEye
®
Front Collision Warning system meets the requirements of EN50155:2022 and VDV 191, so the train is suitable for the road safety.
Watch the warning system in action here:
www.eyyes.com