railway-international.com
Written on Modified on
According to the Moscow Department of Transport, 12.74 million rides in Moscow Metro were paid with biometrics.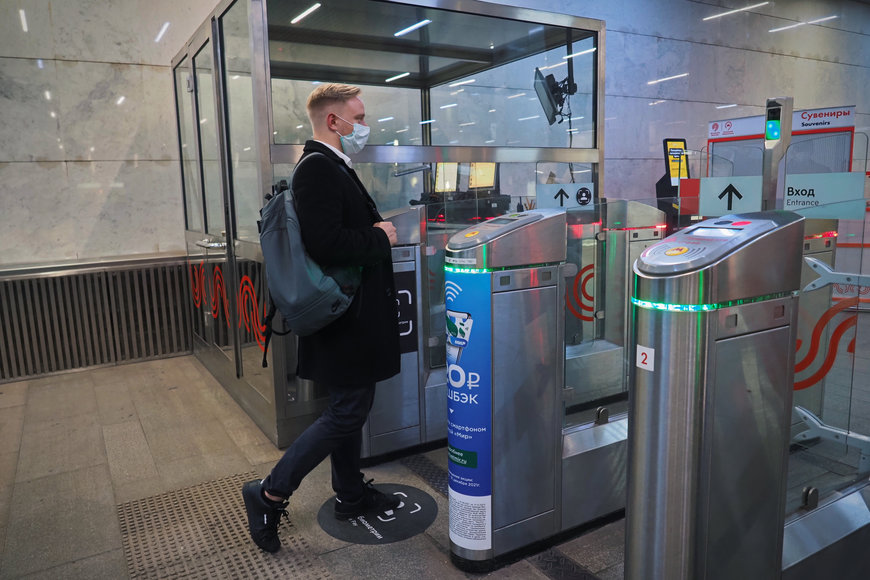 The Face Pay service is now used by 122 thousand people, including Moscow Metro passengers and employees. By this summer the service will be launched at the Moscow Central Circle (MCC) stations. The pilot project on the Moscow Central Diameters (MCD) and ground transport is also planned. Moscow transport will also add the opportunity to pay with biometrics using virtual Troika smart cards and passes for students and schoolchildren.
"Face Pay is the biggest facial recognition fare payment service in the world. More than 55 thousand metro passengers are already using Face Pay, and we expect the service to become even more popular. In 2022, upon the order of the Moscow Mayor, we will continue to develop this innovative fare payment method. For example, the cost of a single metro ride using Face Pay has remained at 46 rubles, it is the same price as using the Troika smart card," — said Maksim Liksutov, the Deputy Mayor of Moscow for Transport.
Face Pay is the Moscow Metro service to pay for metro rides with biometrics. The service was launched for all Moscow Metro passengers at all stations of the network in October 2021. It is expected that in the next couple of years, 10-15% of passengers will regularly use Face Pay.

www.mosmetro.com