railway-international.com
Written on Modified on
As early as October, the Rolling Road (ROLA) had surpassed the transport volumes achieved in the full-year in 2020 and 2019.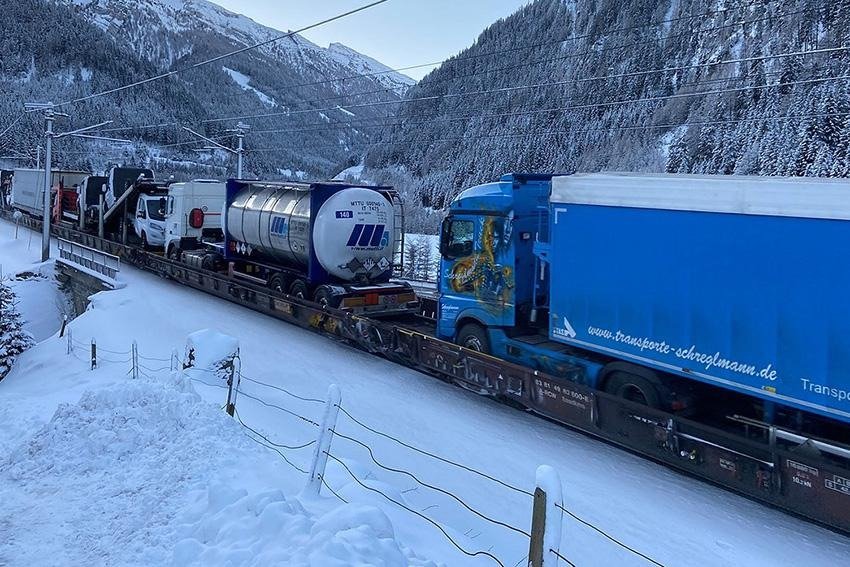 ROLA's concept of transporting trucks on an environmentally friendly rail system is one that has really gained momentum this year. In 2019 about 151,000 trucks were transported across all ROLA routes; in 2020, that number was 147,000.
This year the ÖBB Rail Cargo Group (RCG) managed to reach that level in Autumn. At the end of October the total number of trucks recorded on all ROLA routes was 158,000, meaning that RCG has already exceeded its performance from the last two years. This positive outturn is also reflected in the tonnes of CO2 saved by ROLA: it has saved more than 20,000 tonnes since the start of the year.
ROLA = Environmental protection

Every truck that is transported by rail saves CO2, reduces the impact on those living near transit routes and avoids congestion, which in turn reduces delays and stress. The ROLA system involves transporting the whole truck, including the tractor unit, on a low-floor wagon. The truck drivers travel in their own carriage with on-board catering – their ROLA journey counts as part of their statutory driving and rest time. The Rail Cargo Group operates the cross-border connection between Wörgl and Trento from the terminal in Wörgl, in addition to the Brenner Pass connection. As well as the Brenner line, we offer another connection between Wels and Maribor.
www.railcargo.com