railway-international.com
Written on Modified on
The order covers a total of 37 trains which will provide suburban and medium-distance services in various communities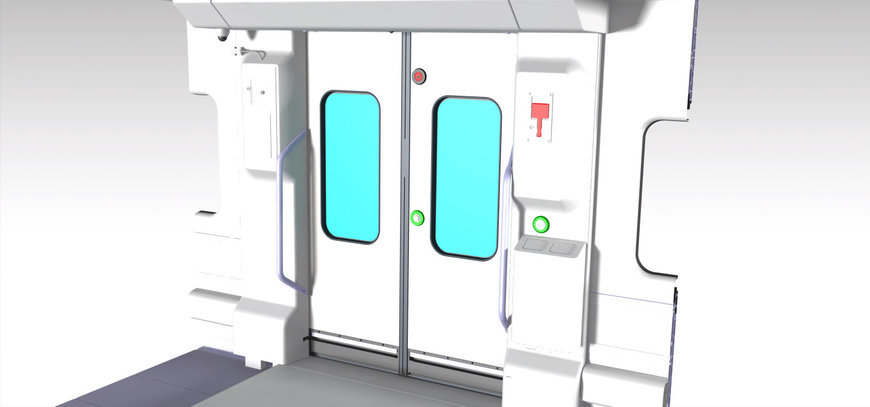 It includes all the accessibility components for the two types of trains: double sliding plug doors, an access ramp and cabin door.
The newly-developed Masats RF3+ system has been installed for universal access. This mechanism has a double purpose as it can be used as a ramp or running board. It features a contactless sensor system that detects the height of the station platform in real time in order to open up as a ramp or horizontal running board. The ramp was specially developed to meet Renfe's demanding technical requirements. With its smart software, it can read the relative position between the train and platform in real time and decide which mode (ramp or running board) needs to be used for passengers.
The operator has clearly committed to innovation that serves people with reduced mobility as, thanks to the Masats RF3+ ramp, users can enjoy level access at all stations. If specific access is required for wheelchairs, the RF3+ ramp can move up vertically in the footboard area so even the shortest of vertical steps at entrances can become even shorter than required by European regulations.
On the other hand, the cabin doors on these trains feature access control and a new type of electronic close for greater safety and to track people's access to the cabin.
The sliding plug passenger access doors are the safest and most reliable on the market.
The contract includes 190 passenger doors, 74 RF3+ ramp/running boards and 74 cabin doors with the possibility of being expanded to 7 more trains. Delivery of these systems will begin at the end of the year and will enhance the accessibility, reliability and energy efficiency of the Renfe fleet.
This operation is part of the Renfe fleet renewal plan aimed at improving suburban and medium-distance services over the next few years
www.masats.es