railway-international.com
Written on Modified on
DORSALYS: FULL-SCALE ACTIVITY AROUND THE MARKET AND SYSTEMS INTEGRATION CONTRACT FOR THE T12 AND T13 EXPRESS
Passenger and freight train operator SNCF has signed a framework agreement with Eiffage Energie Systèmes Ferroviaires in connection with the Grand Paris (Greater Paris) project. This contract for the T12 Express and T13 Express Tram-Train projects, awarded last spring, involves the execution of works and the integration of low-voltage power and telecommunication systems.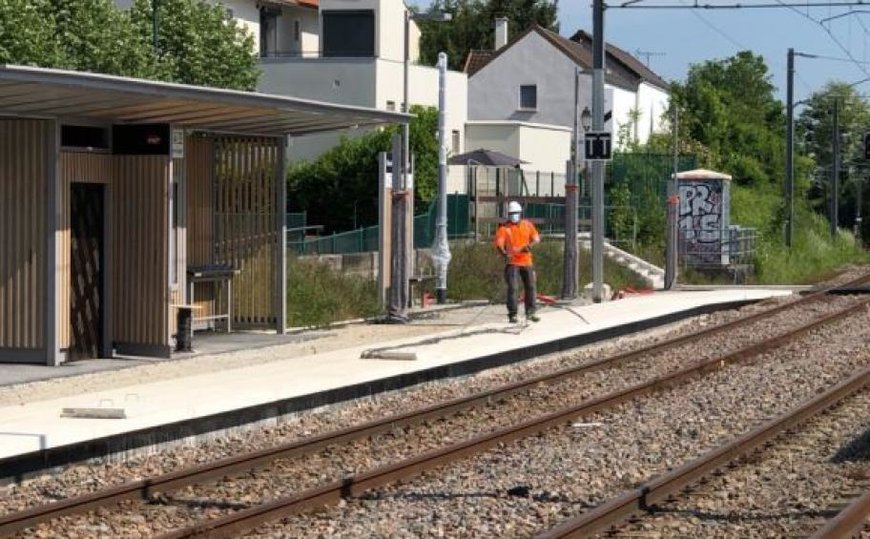 Our teams working for the Dorsalys brand specialize in the design, development and maintenance of control stations in operation in the field of urban and interurban transport. They are involved in this project as assemblers and integrators of the various "Global System PCC CFA" systems and equipment. Our employees are also responsible for the design, deployment, integration and testing of systems such as sound, CCTV, telecoms network and power supplies. In addition, they are in charge of supervising all interfacing systems on the tram-train maintenance and storage sites and on the urban network sites and national rail network (RFN): passenger stations, technical premises and operating premises. The involvement of experts from Dorsalys, our brand for the infrastructure and networks market, should enable operation of the two Tram- Train lines currently under construction. Our teams, currently in the middle of work and deployment on T13, made it possible to deliver part of the control station for maintenance and storage site operations to the operator in May 2021 - the first tests on the entire line are scheduled to begin in autumn 2021.
The Tram-Train 12 Express will link Massy-Palaiseau to Évry-Courcouronnes via Épinay-sur-Orge, serving 13 towns in the Essonne department (91) south of Paris, while increasing connections with the existing network (RER suburban trains, buses, etc.). Further west, the Tram-Train 13 Express is to run between Saint-Germain-en-Laye and Saint-Cyr-l'École (30 minutes from one point to the other). These two new lines are both faster and more environmentally friendly, and will contribute to increasing the attractiveness of the cities they serve.
www.eiffage.com