railway-international.com
Written on Modified on
On Moscow City Day, Moscow announced finishing construction of three new stations of the Big Circle Line and launched a test train along the new section from Mnyovniki to Davydkovo stations.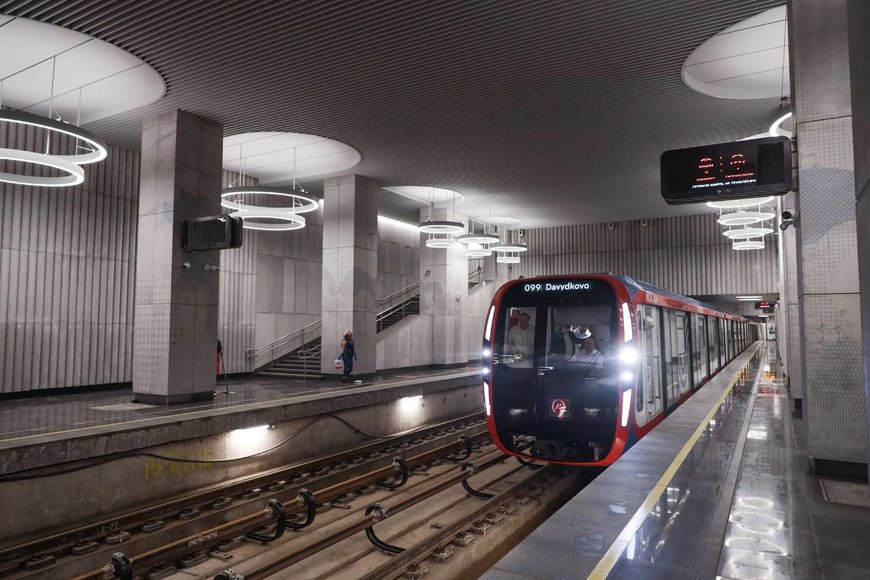 According to the results of the tests, the section will be improved; engineering systems and devices are going to be adjusted.

The launch of the new section (Terekhovo, Kuntsevskaya and Davydkovo stations) will improve transport service more than 700 000 city residents. About 90 thousand citizens will have a metro station within walking distance for the first time. Travel time for local residents will reduce by approximately 40%. New stations will also decrease crowdedness of the following stations:

Kuntsevskaya (Line 3) – by 28%;
Kuntsevskaya (Line 4) – by 27%;
Slavyanskiy Bulvar (Line 3) – by 17%.

Terekhovo, Kuntsevskaya and Davydkovo will be launched until the end of the year. Never in the history of the Moscow Metro has such a long section opened at the same time — its length is 17.5 km. After its opening, 210 thousand Muscovites will receive the metro within walking distance for the first time. The Big Circle Line is the most important project for the development of the capital's transport, implemented with the personal participation of the Mayor of Moscow. The BCL will become the largest underground Metro circle line in the world — Deputy Mayor for Transport Maksim Liksutov.

www.mosmetro.com