railway-international.com
Written on Modified on
Rising passenger numbers, shorter train intervals, and growing freight volume are speeding up railroad track deterioration, and public transport companies are feeling the pressure.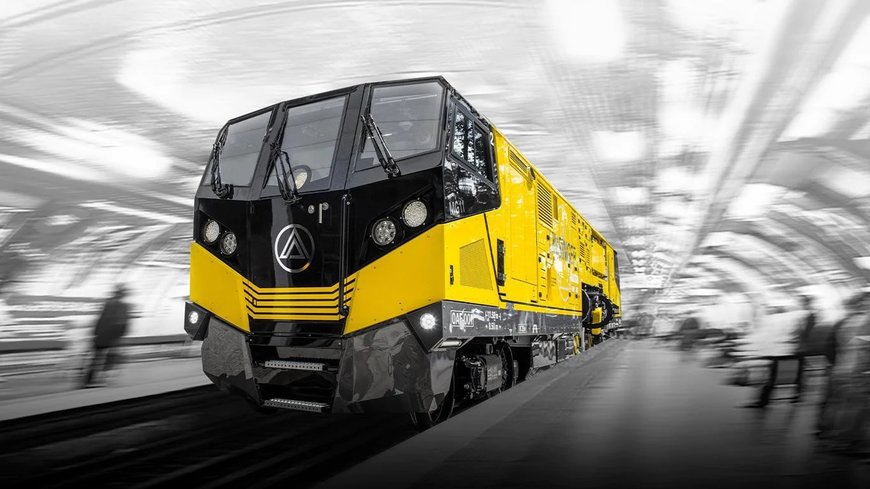 Worldwide, there is a need for smarter, safer, and faster urban track maintenance technologies. Enter Linsinger's revolutionary MG11 — the only reprofiling vehicle on the market that fits narrow underground tunnels and reprofiles railheads in a single pass.
Compact innovation

At 12 meters (39 feet) long, 2 meters (7 feet) wide, and 2.4 meters (8 feet) high, the compact MG11 rail-milling and -grinding train is only about the size of two large vans. Yet the unique, sleek design includes a 59-kilogram (130 pound) milling wheel that simultaneously scrapes the railhead. A grinding wheel then smooths the top of the railhead, removing running surface defects in a single pass.
The milling wheel can operate for up to four hours, depending on the condition of the track. The low pressure of the processing system reduces the risk of damage to the rails — an absolute must for transportation authorities. Chips and dust are vacuumed right into an integrated tank, reducing harmful tube dust that is linked to allergies, asthma, and lung inflammation.
A quiet engine for a quiet space

Linsinger was committed to sourcing an efficient and quiet engine for the MG11. Screeching trains, creaking wheels, and swirling gusts of dust contribute to harsh working conditions in subway tunnels.
The company already had a great experience with a John Deere EWX 2.9L Final Tier 4/Stage V auxiliary generator set engine for a MG31 rail milling train. For the MG11, a PowerTech 9.0L Final Tier 4/Stage V industrial diesel engine was the best choice.
The industrial engine not only met Stage V emissions standards, but it also offered the right power-to-weight ratio. At a speed of 2000 rpm, the engine reaches 280 kW (375 hp). The John Deere industrial engine powers all train functions, generating electricity and hydraulic power at fixed speed. Apart from hydraulic equipment to raise and lower the cutter heads, all drives are electric.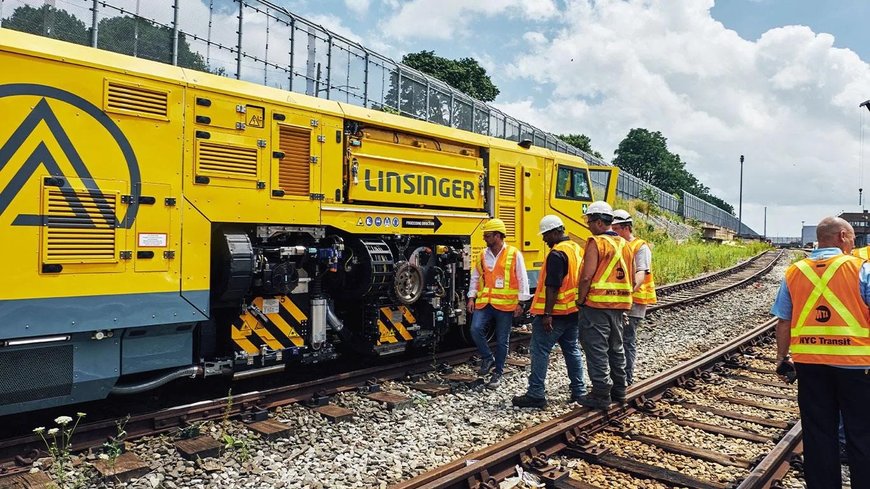 A pack ahead with engine efficiency

John Deere industrial engine distributor Hamilton AG, in Kloten, Switzerland, supplied Linsinger with 3D models, drawings, and a complete power pack.

"Hamilton was great. The pack included the industrial engine, cooling package, radiator supports, DOC (diesel oxidation catalyst), DPF (diesel particulate filter), and air filter,"
says Georgine Schön, marketing and public relations manager for Linsinger.
"We could simply drop it in and connect everything. This saved us a lot of time and frustration."
Thanks to the industrial diesel engine's efficiency and ease of integration, Linsinger has now powered three MG11 trains with PSS 9.0L Final Tier 4/Stage V engines, and three more engines have been ordered for future MG11s.
"We're getting great feedback from our customers on the MG11 and the engine. When they first start using it, operators are amazed at how quiet the engine runs."

Meeting international demands

The MG11 is already generating interest from infrastructure companies worldwide.

"The MG11 is changing the game for track maintenance in urban areas. We are confident that demand for this unique maintenance-of-way equipment, with its compact size and single-pass reprofiling capability, will only grow,"
says Schön.
When they first start using [the MG11], operators are amazed at how quiet the engine runs.

Georgine Schőn, marketing and public relations manager, Linsinger

www.deere.com