railway-international.com
Written on Modified on
The stations of the capital's MCD project open every month. The pace of development in railway transport in Moscow is higher than in European cities and is considered as one of the highest in the world.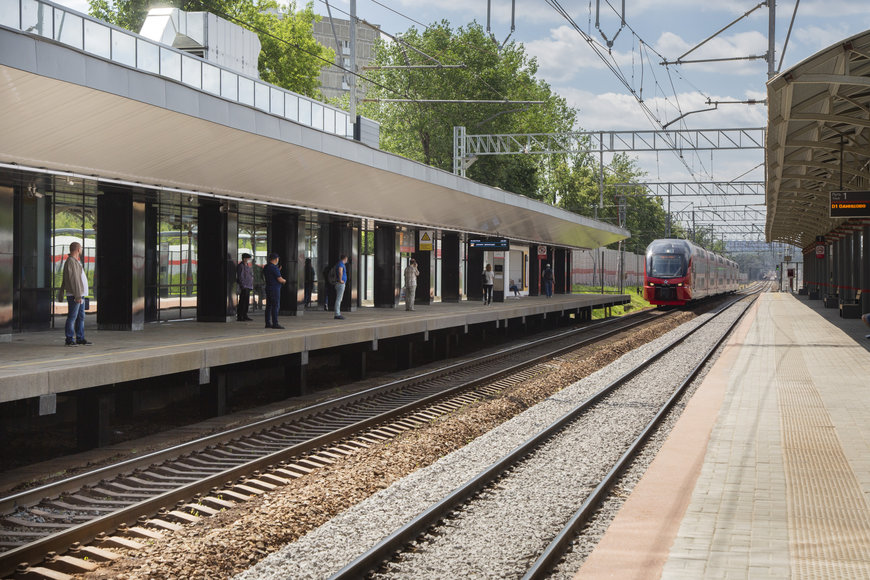 "Moscow passenger traffic has increased by 22% since 2010. Moscow is the largest metropolis and the fastest growing city in eastern Europe. The extension of the transport system network, the construction of new stations at the place of residence and work of the citizens are all requests of our passengers. The demand for mobility and comfort is a major trend of transport systems around the world. Stations of the transport network should be miles away from every resident of the city, and we strive for that. MCD and MCC are an integral part of the large transport system in Moscow and the Moscow regions. Renovated stations are safe above-ground and underground crossings and platforms with full-length canopies that protect against rain and snow. A barrier-free environment was created at the stations: climbing and descending are equipped with elevators, escalators and lifting areas for the convenience of passengers with reduced mobility, passengers with luggage and children», – noted Maksim Liksutov, Deputy Mayor of Moscow for Transport.
Surface metro is the fastest and the cheapest way to create a new main transport network in the metropolis. Since 2016, we have opened 49 MCD and MCC stations, including 11 reconstructed and the rest built from the scratch. By the end of 2021, we will open 9 more on existing and prospective diameters.
The MCC was opened in 2016, its length is 54 km, there are 31 stations and 18 of them have an interchange to the metro. D1 Line was opened in 2019, a diameter length is 52 km, 25 stations, of which 9 have an interchange to the metro. D2 Line was also launched in 2019. Its length is 80 km, including 35 stations, of which 12 have an interchange to the metro. The opening of the third diameter of D3 Line is planned for the end of 2022 - early 2023, D4 Line - is planned to open in 2023, and D5 Line - in 2025.
www.mosmetro.com