railway-international.com
Written on Modified on
By Karsten Oberle, Head of Rail, Nokia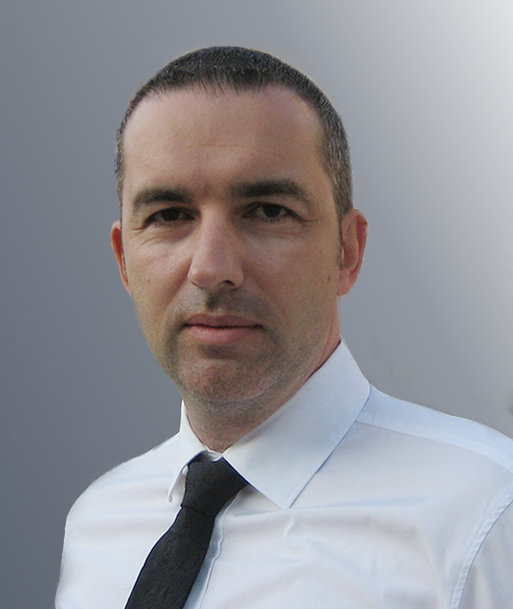 The future of rail transport will critically depend on advanced communications systems such as 5G to optimize resource development and asset utilization, enhance operating performance and improve capacity as well as the experience for rail passengers. Although still a way off for rail, 5G is now accepted as the foundational communications technology for the Future Railway Mobile Communications System (FRMCS). With FRMCS due to replace GSM-R and other legacy systems over the next decade, rail operators can look forward to a variety of benefits.
This shift will enable the introduction of new capabilities which are dependent on factors such as increased broadband capacity, massive IoT use and ultra-low latency communications – ultimately paving the way for many different railway applications that are not possible with GSM-R today.

Driving automation
One such application is improved automation, which holds a number of benefits for rail operators. It has the potential to reduce human error, making train operations safer and reducing costs associated with accidents. Sensor and visual information can be processed faster and trigger corrective actions sooner, as long as the communications network can support the bandwidth and low latencies required. Advanced systems also harness the processing power of the cloud, as well as artificial intelligence (AI) and machine learning (ML), to better recognize anomalies and predict issues before they arise.
There are a number of trials currently underway utilizing 5G communications to support rail automation. One of these is being conducted by Deutsche Bahn in Hamburg, where it is trialing automated shunting operation as part of its Digital S-Bahn Hamburg project. This will include fully driverless shunting of empty trains in an area near Bergedorf station, based on the transmission of train control information over a 5G mobile network.
Automation has taken its first steps in the maintenance of track and rolling stock. There are a number of track inspection technologies that have been trialed to-date, which use predictive algorithms to estimate defects such as track geometry twist faults and surface cracks and how they might evolve under different conditions. The ability to take a brief look into the future will help inform planning and maintenance, ultimately reducing costs and downtime.
All of these applications can use the advanced IoT capabilities of 5G, as well as edge cloud processing to communicate and locally process the vast increase in data that these systems generate.

Eye in the sky…and on the ground
From a maintenance perspective, visual monitoring of assets is essential. This can be tricky to achieve manually due to the manpower time, and supporting equipment needed. Aerial surveys – such as in rail yards – carried out by drones can quickly provide a wealth of information and feed track data directly into predictive maintenance systems. 5G makes it possible to control drones in beyond-line-of-site applications. This allows them to be used for streaming high-definition video of track geometry that can, again, be analyzed by artificial intelligence/machine learning (AI/ML) systems and be used to plan and carry out maintenance work.
At ground-level, 5G will also be able to support high-definition video from trackside CCTV cameras, as well as on-board cameras and those at stations and level crossings. Scene analytics software that uses AI/ML algorithms can be used to spot anomalies, such as the presence of a vehicle on a level crossing or other obstacles. High-capacity and low latency connectivity will support applications that help improve passenger safety and security including driver video for advanced views of platforms and level crossings, as well as remote supervision of passengers through on-board closed CCTV.
Unmatched reliability supports continuous functionality
Railway safety will always be a top priority and 5G has been engineered to provide mission-critical reliability, which is mainly required by CBTC/ETCS systems. A CBTC/ETCS application will typically tolerate a communications loss of no more than a few seconds, and private 5G systems are expected to reach 99.9999% (6 nines) reliability (86ms/day downtime).
Operational voice services also demand extreme network prioritization, as they help to ensure security and provide an essential means of manually sustaining train operations, should the CBTC/ETCS system fail. 5G will replace TETRA's highly reliable and secure push-to-talk services and augment them with push-to-video and other higher bandwidth applications, including the use of augmented reality applications, such as heads-up displays to provide remote support to maintenance personnel.
Improving the passenger experience
Along with the critical safety and optimized performance aspects of FRMCS, there is also the business side, which has been recognized in the design of the standard. The modern passenger expects to be constantly connected and be provided with personal, bespoke communications and services. Making sure the passenger has full broadband access in-station and onboard is only the beginning. Their smartphones and wearables can provide important information such as directions, alerts and information updates.
Railway personnel can also provide better passenger services by being equipped with handheld devices that can immediately identify passengers and provide them with key contextual information. As a result, passenger experience will be enhanced through consumer information and multimedia entertainment applications.
Evolving to broadband wireless
There are tremendous pressures on the world's railways today, as governments seek to reach more stringent climate goals and promote the use of rail as the greenest way to move freight and passengers. One of the ways to meet this increased traffic load will be through the use of digital technologies that can optimize resource deployment, enhance operational performance and maximize asset utilization.
FRMCS systems and the roll out of 5G will play a critical role in making digital railways a reality. Although these will be implemented over the next decade, railway operators can start their journey now, by modernizing the wide area backbone network to IP/MPLS. This ensures that the network can handle today's legacy requirements as well as having the capabilities to support 5G backhaul to come. The increased efficiencies and incorporation of innovative and advanced technology will transform operations — enabling rail to be the key mode of transport in the future.

www.nokia.com/networks/industries/railways/