railway-international.com
Written on Modified on
CANoe4SW 15: Now Supporting Python
Vector has integrated basic functions into newly released version 15 of CANoe4SW: For Software-in-the-Loop testing in virtual environments, Python is now supported as a programming language.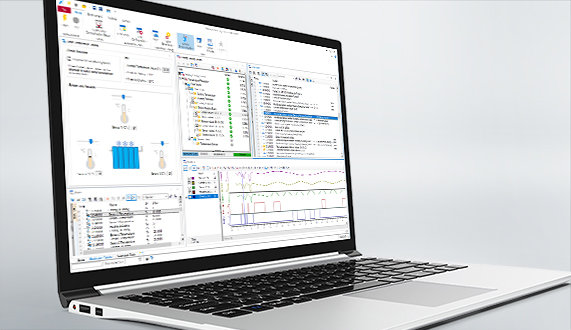 CANoe4SW user interface (Image rights: Vector Informatik GmbH)

All users in the aerospace, automation, automotive, medical technology and railroad industries will benefit from this.
CANoe4SW is a tool from Vector used for developing, testing and analyzing software in cyber-physical systems. Throughout the development process of distributed systems and IoT devices, CANoe4SW supports software developers and testers in every industry. Users benefit from achieving high software quality at an early stage of development in virtual execution environments on the computer, in virtual machines or in the cloud.
Newly released version 15 of CANoe4SW supports Python in addition to the previous programming languages C and C++. Now, users in the IoT market in particular – where Python is widely used – can also benefit from the advantages of SIL testing with CANoe4SW.
With CANoe4SW, independence from available hardware enables testing early in the development cycle with convenient debugging options in the development environment instead of on the target. Other participants in the system, such as the back end, can be realized as models. This enables the simulation of failure scenarios such as the down time of cloud services, for example. The realization of simulation models like the back end and other software components is also possible based on Python.
www.vector.com