railway-international.com
Written on Modified on
Masats chosen to supply PSD platform screen doors for the Trinitat Nova station
Masats has been awarded a contract to supply its PSD platform screen doors for the remodelled Trinitat Nova station in Barcelona, operated by TMB Transports Metropolitans de Barcelona.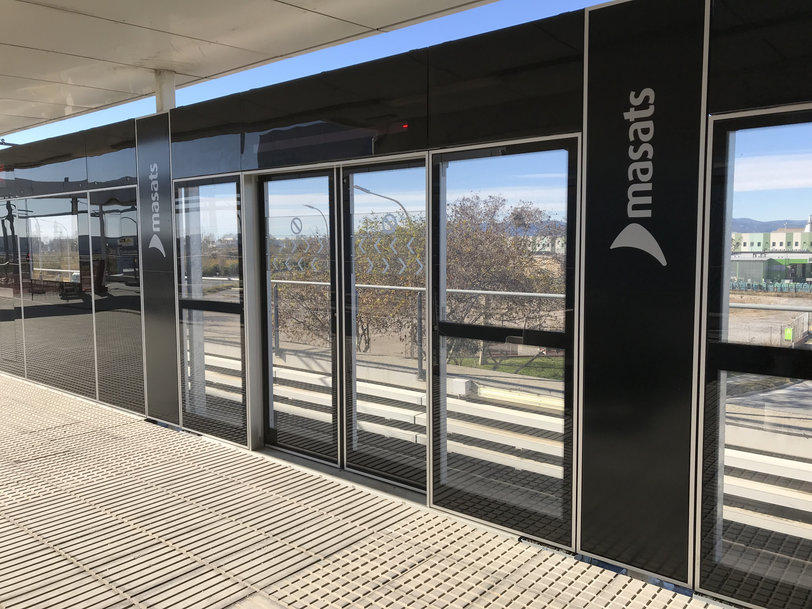 Construction work is currently underway to add a new platform that will separate the operation of Metro de Barcelona lines 4 and 11, which coincide at this station.
Platform screen doors increase station safety, improve air quality and climate control. At the same time, the door position signage enhances services by reducing boarding and alighting times.
Masats will supply the construction company Rubau –the successful bidder following the Infraestructures de la Generalitat tender process– with the entire platform door façade, which includes 16 automatic door modules that open simultaneously with the train doors in addition to manual emergency doors and fixed panels. Besides the avant-garde design, the high level of door safety, the level of intercommunication with the platform doors and the possibility of using the panels for auxiliary services were all positively valued.
The separation of the lines and the incorporation of the platform doors will make it possible to operate the entire line 11 route with automatic driving as well as increase the frequency of line 4.
This station is scheduled to begin operating in September 2021.
Masats is a world leader in the public transport accessibility sector. It exports to more than 40 countries from its plant in Sant Salvador de Guardiola (Barcelona). The company currently employs more than 300 people who produce doors and ramps for buses and trains all over the world.
www.masats.com