railway-international.com
Written on Modified on
Partnering to Expand: DanuRail now leases GATX freight cars
The GATX Rail Europe team successfully hands over freight railcars to our tank customer in Vienna.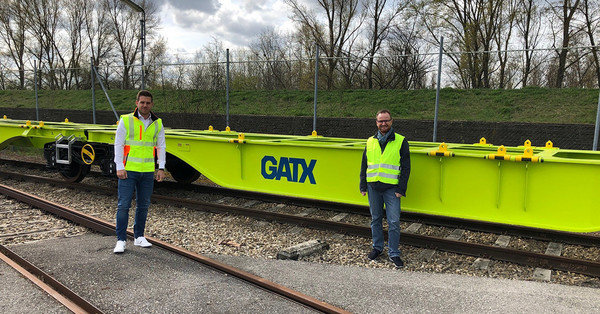 The handover of brand-new 90 ft container railcars to DanuRail successfully took place in April.
DanuRail is a privately owned, independent rail logistics provider for trade and industry, specializing in rail and multimodal transports throughout Europe. The company is based in Vienna, Austria.
"Our partnership with DanuRail started in 2018 with the lease of tank railcars for diesel transports," said Jürgen Hofstetter, Key Account Manager at GATX Rail Europe. He added, "It is an honor to be selected as their partner again. We are looking forward to supporting DanuRail on their path of expansion into the container freight logistics segment."
GATX Rail Europe accelerated the growth of its freight railcar leasing offering in 2018 and continues to invest in its freight fleet. Our exceptionally young freight cars coupled with our commitment to deliver excellent service, makes us a unique choice for your freight car leasing needs.
www.gatx.eu