railway-international.com
Written on Modified on
VolkerRail upgrades Britain's shortest branch line
The Stourbridge Town branch line has undergone major track upgrades to provide passengers with a smoother service.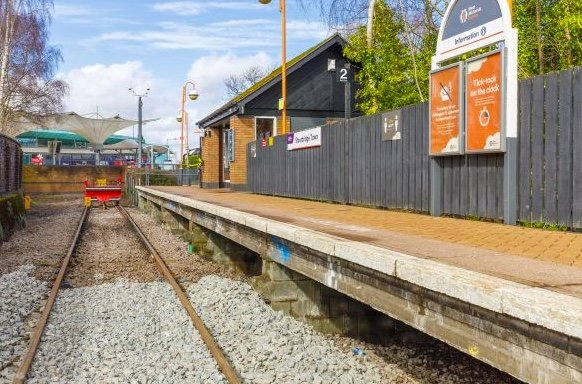 VolkerRail upgraded the track along this unique passenger service under a week long blockade, which started on Saturday 6 March and ended on Saturday 13 March.
The branch line, which connects Stourbridge Town and Stourbridge Junction, is less than a mile long, and believed to be the shortest branch line in Europe.
To ensure maximum project efficiencies, the team worked collaboratively with Network Rail and West Midlands Railways to reduce the time needed to complete a project of this nature - from planning through to completion - from 18 months to just eight weeks.
Dave Penney, Network Rail's central route director, said: "This speedy upgrade of the Stourbridge Town branch line shows how the rail industry is coming together to get West Midlands routes in the best possible shape for passengers when they return, once coronavirus travel restrictions are eased.
"This is all part of our commitment to build back better as the region emerges from the pandemic. Of course, for the moment, we ask passengers to only use the railway for essential travel."
Jonny Wiseman, customer experience director for West Midlands Railway, said: "This important work will ensure a smoother journey for our customers on this popular route and follows hot on the heels of recent upgrades we have made to the trains on the line.
"With the railway currently reserved for essential journeys only, and fewer people travelling, it is a good time to complete this project. We thank customers for their patience while this important work has taken place."
Paul Routledge, senior project manager for VolkerRail, said "Our team has worked hard to get this project completed in just eight weeks. Using the time available to us, whilst passenger numbers are low, was just one example of how we optimised our time to make sure this project could be completed within its short timescales."
www.volkerrail.com