railway-international.com
Written on Modified on
PROVERTHA offers certified high-performance M12-Mini A- and B- and D-code cable connectors with cable gland
Shock and vibration resistance EN 61373, category 2, and corrosion protection 500h.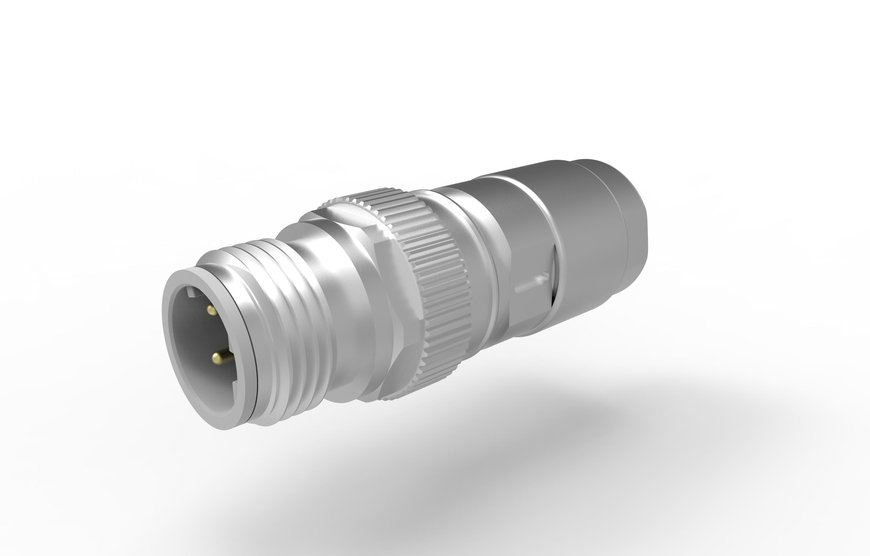 The performance of the M12-Mini cable connector series in Provertha's vibration-proof reliable crimp connection technology in A-coding (5- and 8-pin) as well as B- and D-coding (Ethernet) has been officially documented on the basis of certifications according to relevant standards. The compact M12 connector series with cable gland is characterised by extreme shock and vibration resistance despite its miniature size. For example, the connectors have successfully passed the tests according to EN 61373 (category 2) "Railway rolling stock equipment - Shock and vibration tests", first in category 1, class B and then in the higher requirement class category 2. In addition, the M12-Mini features the unique 500h corrosion protection, proven by successfully passing the salt spray test according to EN 60512-11-6.
Furthermore, the complete test programme according to the M12 connector standard IEC 61076-2-101 was successfully completed in a certified test laboratory. This comprises regulations for A-, B-, C- and D-coded connectors. For the Ethernet versions in D-coding, on the other hand, the important FP test group of DIN EN 61076-2-113, which specifies the electrical transmission parameters, was successfully passed. This proves that the compact Provertha M12-Mini cable connectors are ideally suited for applications in railway technology as well as for extremely harsh industrial environments subject to shock and vibration, e.g. for presses in automotive manufacturing. Likewise, Provertha M12-Mini circular connectors ensure reliable signal transmission in the tightest installation spaces in demanding applications such as video and medical technology.
The M12-Mini is the industry's most compact M12 cable connector for space-saving Ethernet and fieldbus connection. The M12 cable gland has a length of only 44 mm with an outer diameter of 16/14 mm. Nevertheless, the connector offers a large cable clamping range of 4 to 9 mm. Its all-metal housing ensures effective shielding with high EMC. At the same time a solid fully shielded strain relief is provided.
The new M12-Mini ensures compact, secure and reliable data/signal transmission. The M12 locking nut with hexagonal knurled combination allows easy tightening of the screw connection to a defined torque. The current carrying capacity is specified with 4 A (2 A for A-8) according to the standard and the contact resistance with < 5 mΩ. The turned crimp contacts have a significantly higher current carrying capacity for use in special applications. The degree of protection is IP67 (screw-locked). The M12-Mini can be used in the temperature range from -40°C to +85°C and allows more than 250 mating cycles.
www.provertha.de