railway-international.com
Written on Modified on
HS2 becomes first UK transport sector client to achieve global carbon management standard
PAS 2080 is a global specification for managing whole-life carbon in infrastructure. Developed by the Construction Leadership Council's Green Construction Board with the British Standards Institute (BSI), it provides a consistent framework for evaluating and managing carbon across the whole infrastructure value chain.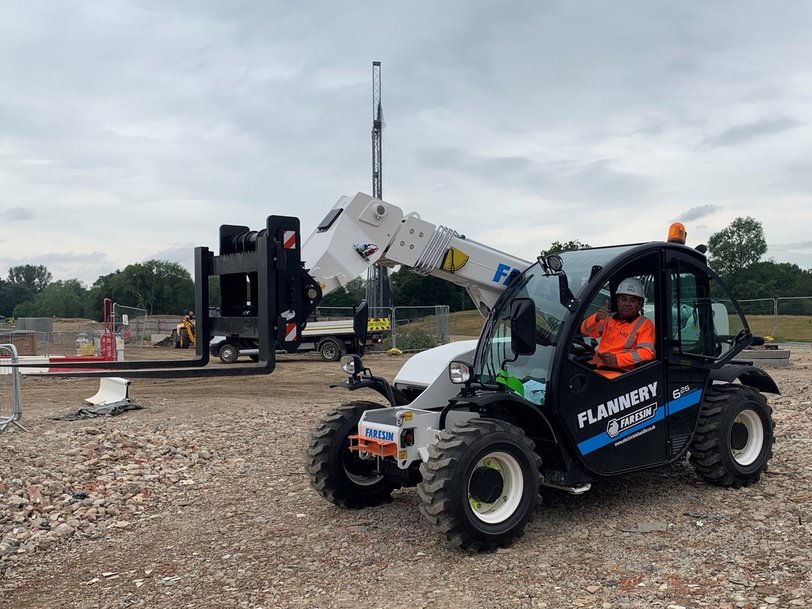 HS2 has achieved the PAS 2080 global accreditation, recognising its extensive plans to reduce carbon through the design, construction and operation of Britain's new railway.
HS2 is the first client organisation in the UK transport sector, and the second in world, to achieve the standard.
The standard recognises organisations that have strategies in place to reduce carbon and develop more collaborative ways of working to promote innovation, delivering benefit to society and communities, and making an important contribution to tackling climate change.

HS2's extensive carbon management programme, including design innovations and carbon emission reduction initiatives have contributed to the PAS 2080 accreditation.

HS2 has set a 50% carbon reduction target on assets such as tunnels, viaducts and cuttings, along with stations and railway system, to encourage the supply chain to innovate to reduce carbon.

HS2 Minister Andrew Stephenson said:
"I'm delighted that HS2 has achieved this accreditation. It is a clear recognition of the pioneering innovation taking place right across the project to minimise emissions and use greener methods where possible.
"By offering a low-carbon alternative to road and air travel, HS2 will play a key role in driving forward the UK's green economic recovery and our transition to net zero carbon emissions by 2050."

HS2's Environment Director Peter Miller said:
"We're extremely pleased to achieve this global standard, which recognises HS2's effective plan to deliver carbon savings right across the project. The accreditation demonstrates that HS2's robust carbon reduction systems are aligned with international best practice, and the project has the right capabilities to effectively minimise carbon emissions.
"HS2 is playing a crucial role in supporting the UK's green economic recovery and ensuring the UK is on track to achieve its commitment to reach net-zero carbon emissions by 2050. By leading the way in delivering more sustainable solutions through design, construction and operation, HS2 will leave a positive green legacy for generations to come."

By applying PAS 2080 during design, construction and operation, HS2 will cut emissions, minimise resource consumption and use low carbon alternatives wherever possible, reducing the project's carbon footprint.

For example, designers have achieved a 27% reduction in the structural steel required to build the roof of Old Oak Common station. Following tests, the team of structural design engineers and architects found that the structure of the station roof could be modified to allow for 27% less material to be used, with a total steel reduction of over 1,000 tonnes. This is equivalent to a 2,700 tonne reduction in carbon, and a cost saving of £7m.

Pioneering new electric machinery, such as the UK's first electric, zero emission forklift is being introduced on construction sites, and the world's first solar and hydrogen powered welfare cabins are being rolled out across sites, already cutting over 100 tonnes of carbon.

HS2 is also cutting emissions by transporting materials by rail, with 15,000 freight trains set to move 10 million tonnes of aggregate for HS2 over next ten years. Every freight delivery replaces 70 lorries - dramatically cutting carbon emissions of HS2's construction.

In operation, HS2 trains will be highly energy efficient and powered by a grid that uses increasing amounts of energy from zero carbon sources, for example renewable energy from solar and wind generation. In the future, with the grid supplying 100% zero carbon energy, journeys on HS2 will be zero carbon.

In addition, HS2's stations will be amongst the most sustainable stations in the world, with the four eco-friendly stations between London and Crewe all designed to utilise renewable energy technologies to minimise carbon.

www.hs2.com