railway-international.com
Written on Modified on
SR-TRACe-G40x features Kontron SEC-Line for fast, secure deployment and centralised management of network centric edge applications.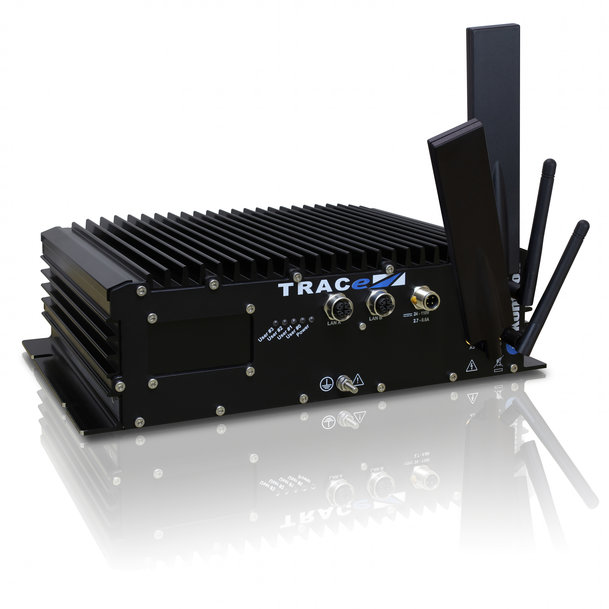 Kontron, a leading global provider of IoT/Embedded Computing Technology (ECT), today announces its SR-TRACe-G40x edge server gateway solution for the rail transportation industry. This uniquely combines a field-proven multi-network (LTE, Wi-Fi, GNSS, Wired Ethernet) EN50155 rail-certified computer with SEC-Line, Kontron's innovative approach to enabling 'all-in-one' secure edge data processing and networking.
In one box, the SR-TRACe-G40x server gateway offers a powerful Single Board Computer (SBC) plus SD-WAN, router, firewall and unified communications (UC) functionality, providing secure edge data processing and virtual network services to any site on a network.
For rail operators, the SR-TRACe-G40x allows centralised network management control and security of large and dynamic edge computer fleets, without compromising applications' agility and ensuring compatibility with any customer selected IoT solution or application stack.
"Our SR-TRACe-G40x server gateway with SEC-Line takes the concept of Universal Customer Premise Equipment (uCPE) to the next level," says Philippe Fondacci, Product Portfolio Manager, Kontron. "It offers operators a rail-certified multi-gateway server enabling operators to manage their fleets just like branch office uCPE equipment, ready for adapting to the constantly changing application landscape."
He adds: "With the ongoing challenge of Future Rail (FRMCS) global digital transformation, rail operators will increasingly require no-risk, easy to install uCPE solutions. The SR-TRACe-G40x allows them to quickly interconnect and manage software defined network and computing resources, while still maintaining the familiarity and ease of security of hardware."
The SR-TRACe-G40x is Kontron's first off-the-shelf embedded computer system to feature the new SEC-Line edge computing security and network management platform. It is available immediately and joins Kontron's family of fanless, customisable EN50155 certified TRACe computers for a wide range of rolling stock systems.
www.kontron.com