railway-international.com
Written on Modified on
Handling Hercules projects with ease
When it comes to special transports for exceptionally large goods, the Rail Cargo Group's experts not only have an innovative and suitable logistics and transport solution for every individual requirement, but also a cool head. Because our services are more than just freight transport by rail.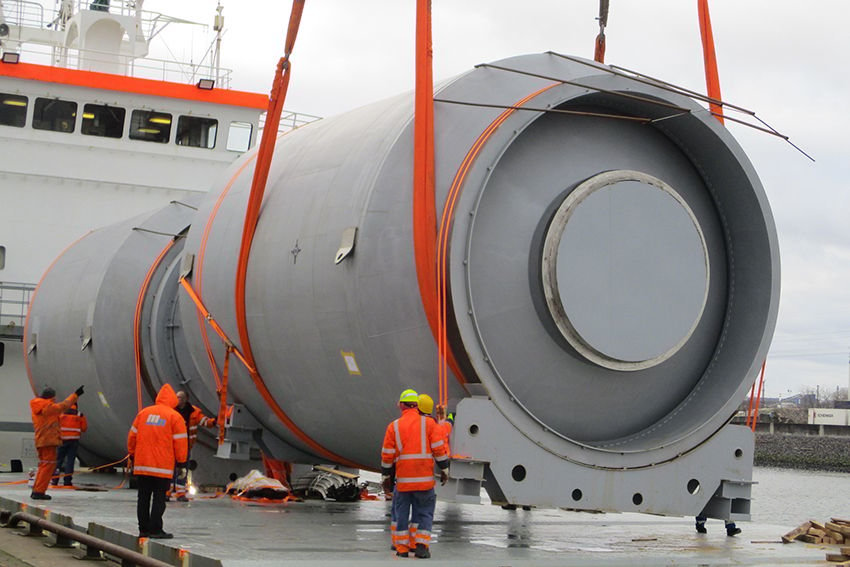 Maximum quality and safety are the cornerstones of professional transport services, which are influenced by the external dimensions, weight or nature of the goods being transported. Recently RCG organized a transport from Přerov, Czech Republic, to France. The special thing about it: the oversized and heavy transport load could only be transported under certain conditions. The cargo: various parts of a drying plant with dimensions of up to 32 metres in length, six metres in width and over six metres in height and a transport volume of over 170 tonnes total weight. A project that put RCG's employees to the test. Due to the dimensions and weight of the transported goods, the combination of road, river and sea transport had to be considered.
A meticulously planned procedure is half the battle
But before the journey for the huge parts started, the transport route from the production site of the drying plant in Přerov to the port Mělník in the Czech Republic was closely examined for possible restrictions. All the permits required for the transport were obtained. Some traffic signs, road and motorway signs as well as traffic lights were dismantled at short notice, the statics of bridges were checked, high-voltage lines were switched off or raised.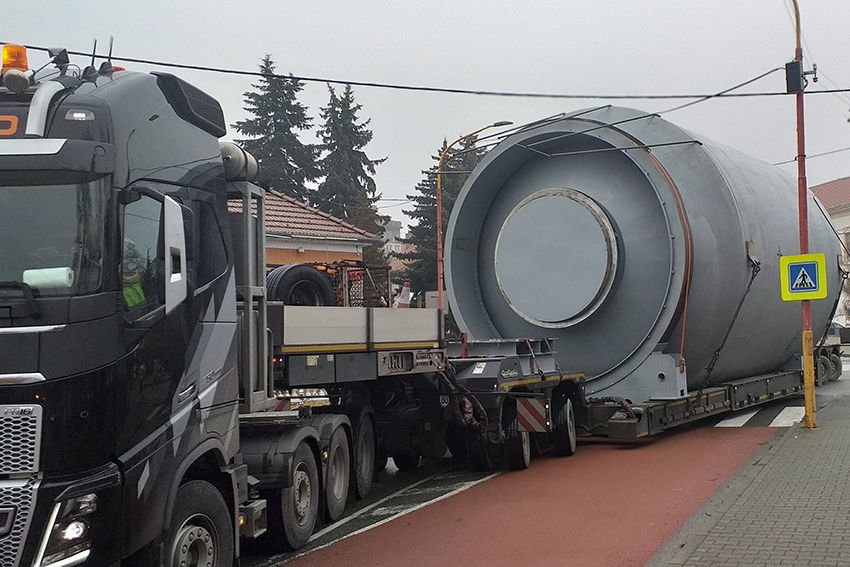 The route was released. The convoy could start - accompanied by 13 vehicles and escorted by the police. The power engineers and technical escorts not only kept a close eye on the entire transport, but also kept a cool head. Everything went according to plan. Arriving at the port Mělník, the special transport continued on the Elbe to the North Sea port of Hamburg. Here, too, the colleagues of Rail Cargo Logistics - Czech Republic were faced with special challenges. For example, the water level of the Elbe had to be taken into account as well as special transport devices on the inland vessel or special weather conditions such as storms. The next transshipment onto the ocean-going vessel took place in Hamburg and the journey across the Atlantic continued. The drying plant reached its destination in the port of Radicatel UN / locode FRRAD on the Seine. Once again we were able to prove with this Herculean project that there is nothing that the experts of the Rail Cargo Group cannot realise and that we ourselves make the seemingly impossible possible.
www.railcargo.com