railway-international.com
Written on Modified on
Fewer trains due to the crisis. All of the time in the world for railway work
The corona crisis is turning everything upside down. Many activities are being deferred. For Massimo Parisi, Project Manager at Strukton Rail, the reverse was happening. He was asked to renew over 6 kilometres of track in two weeks' time. That turned out to be quite a puzzle.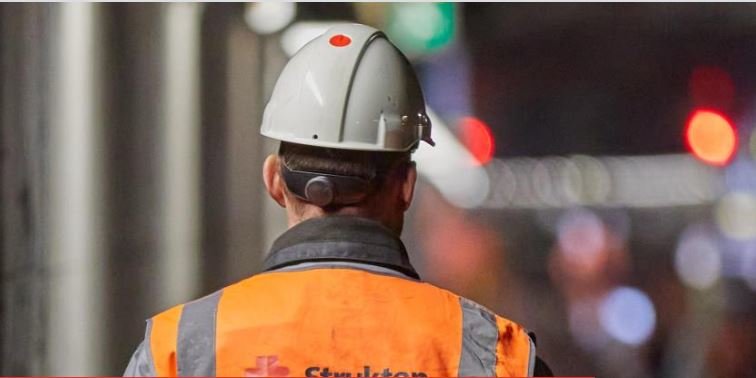 I received a call from ProRail asking if we could renovate the tracks in the Schiphol Tunnel during the last weekend in May. The tracks were in poor shape, so speed was of the essence. The second part of the same work was not as urgent and was scheduled for the autumn or the beginning of 2021.
A few days later, the situation changed completely due to the corona crisis. Everyone was working from home whenever possible, the schools were closed and the Dutch National Railways (NS) had reduced train service to basic levels. On Monday, 16 March, ProRail called again. This time they wanted to know if we could take on the entire project starting on 30 March. There were few trains in circulation and the inconvenience to passengers was expected to be minimal. I was quiet for a while, because this meant we would only have two weeks preparation time, while normally we have several months to prepare for a job like this. But at the same time I could see this was going to be a nice challenge. So I said: "If we can arrange for the required capacity and materials, we'll do it. We'll get back to you as soon as possible."
Precautionary Measures
On Tuesday afternoon we knew it could be done, with some minor reservations. The materials had to come from Germany and we were not sure whether the borders would remain open. Together with the main construction supervisor, the construction supervisor, the planning officer and the procurement officer, we made every effort to pull everything together. We primarily met through Teams and twice met at the office for an entire morning, naturally while keeping a large distance between each other.
We took a wide range of precautionary measures at the project site itself as well. For example, we had a large area with site huts, with tables for a maximum of two persons. A cleaning team came onsite every day to clean the site huts. Outside we painted boxes on the ground so that everyone would stay at a sufficient distance from each other during the work and safety briefings. The workplace safety supervisor stood inside the site hut, behind the window. Furthermore, we had distributed safety glasses and face masks for use when people had to come more closely together to be able to do the work.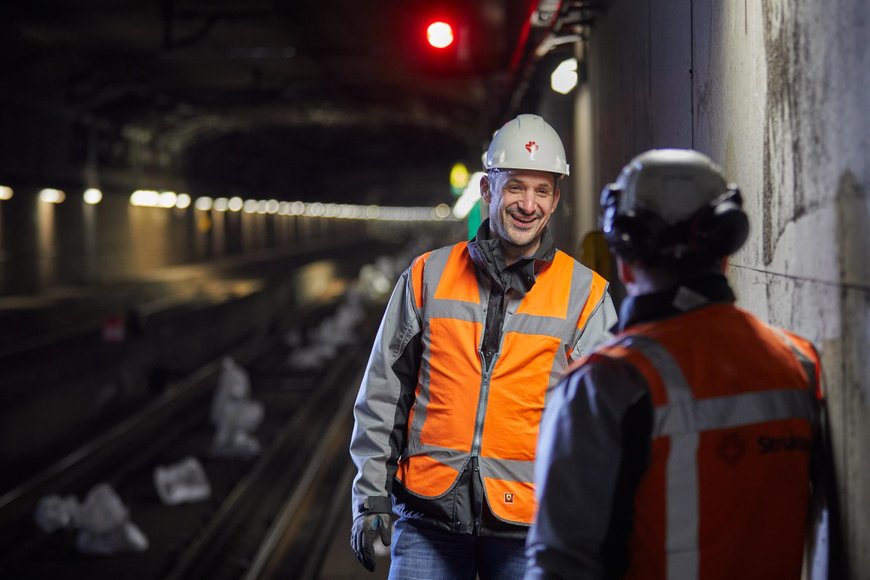 "On Monday, ProRail called asking if we could start working on the entire project in two weeks' time" "On Tuesday afternoon we knew it was possible"
 Massimo Parisi
Anti-paperwork
We renovated 6.4 kilometres of track and replaced 200 concrete blocks in one week. I am very proud of the team that we succeeded in pulling this off in spite of all the constraints we were faced with. A successful project in terms of work planning, as well execution. One of the reasons we were able to complete the preparations in two weeks is that we prepared only three plans for the entire project instead of the usual fifteen to twenty. Many of these plans are standard plans that you adjust for a project using the search and replace functions. I don't like paperwork, so I think that's just a waste of time.
This project showed that you can also perfectly do the work with just three plans. We are happy, the client is happy and the approach worked. As far as I am concerned we can do things this way from now on and this is something I proposed to the ProRail construction manager as well. They know that we have all the necessary certificates, for example for working safely, and I think it's unnecessary to put this on paper every time all over again. This could simply be a standard protocol. I am curious to know whether ProRail will accept my proposal. The construction manager is going to consider it.
Fixed Office Days
I think many of us will continue to work from home until after the summer. Perhaps that working at the office will gradually and cautiously resume again after this. For example, with a fixed allocation of working days. One team is present on Mondays and Thursdays and the other team on Tuesdays and Fridays. Before the start of the crisis, I was already working from home two days per week. There is more peace and quiet there for my e-mail and administrative tasks than in the open-plan office in Maarssen.
By contrast, working at the office is better for consulting team members. The lines are short and it is easy to drop in on each other. This is a bit more difficult through Teams. But we now know that it's possible and have proven this to be the case. I don't know whether the virus will result in another urgent job like this. ProRail called us last week to ask whether we have time in six weeks to work on another project in the Schiphol Tunnel, but I haven't heard anything further about his.
www.strukton.com