railway-international.com
Written on Modified on
For the fourth year running, Colas Rail teams from the Tracks and Siding Agency, North East, and in particular those working on sidings, are working on a project to replace 42,000 sleepers for the Grand Port Maritime du Havre (GPMH).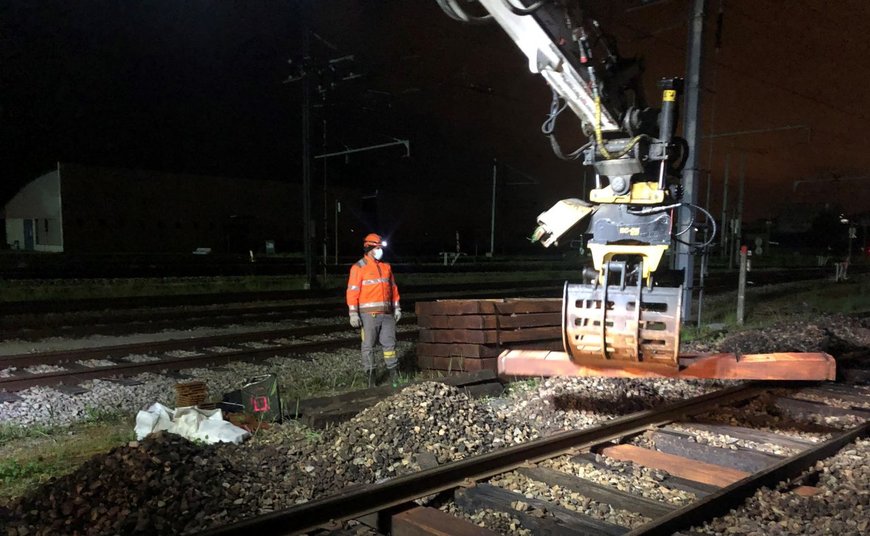 The project aims to update the infrastructure of one of France's largest ports to ensure that freight trains essential to the French economy can run there.
Every year the project, spread over four years, involves our teams working at night for a period of two months. Over 10,000 sleepers are replaced annually during this period by a team comprising ten track-layers, four hi-rail excavators and an MB8 tamping unit.  Every morning, the team are required to put the tracks back in use.
The year 2020 is the last of the four years, which will be completed by a tamping operation over 42 kilometres.
The site had been put on hold following the outbreak of the Covid-19 pandemic and will be enforcing all the protective measures required.
www.colasrail.com