railway-international.com
Written on Modified on
Increased Demand for Rail Freight Service
Coronavirus: rail freight services, unlike passenger rail services, have kept their operations going in full to ensure the vital supply of goods around the world. DB Cargo now says it is seeing increasing demand for rail freight transports.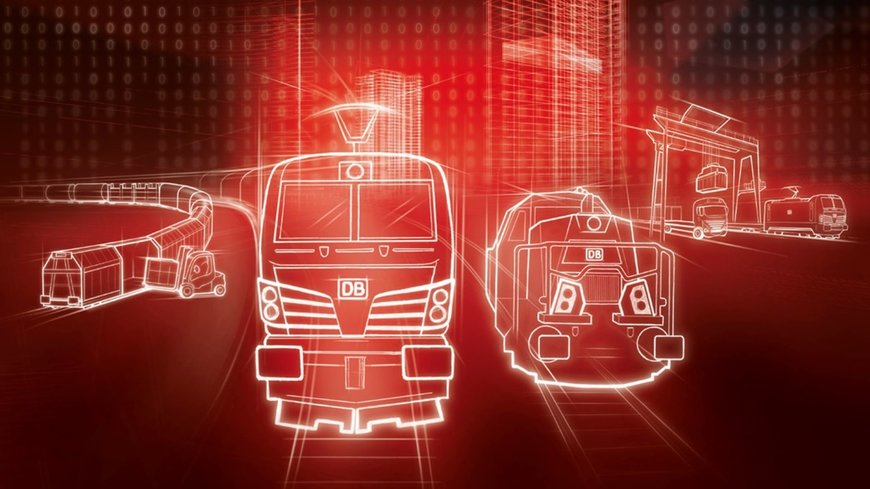 Products such as food and the constituent ingredients (e.g. cellulose) for hygiene products have to reach their destinations. And during this coronavirus pandemic it is especially important that goods arrive reliably. DB Cargo says it is currently operating 100 wagons per week with pasta and tinned tomatoes for Germany's major food retailers.
The cellulose transports from Dutch industrial ports have also gone up. Every day rail freight is becoming more and more significant. Rail freight is a key sector to the proper functioning and wellbeing of society.
Rail freight operators do not just transport tangible goods such as food and medical supplies. GB Railfreight, the UK's third-largest rail freight operator, delivers biomass to Drax Power Station in Yorkshire, which generates six percent of the country's electricity needs.
John Smith, Managing Director, GB Railfreight, said:
"GB Railfreight is playing our part in supporting the UK's COVID-19 response by helping to keep essential services running across the country.
"We are focused on helping our staff protect their health by following Government advice helping people work at home whenever possible and supporting our key workers who are operating our rail freight services to protect themselves while at work. [...]
"Our teams are committed to continuing to help the UK get through this period by ensuring that vital supplies are delivered. Rail freight has the advantage in being able to efficiently move very large volumes of goods in a safe and reliable way. With each train able to move between 40 and 70 equivalent lorry loads of goods, rail freight has an important role to play to ensure that supplies can be maintained if the number of available staff across the road freight sector is hit due to illness or needs to isolate.
"I would like to pay tribute to the GBRf team and those working across the rail freight sector for the role that they are playing and will continue to play as the UK responds to the pandemic. We all have to work together to ensure we keep the goods we most need moving across the entire country."
Rail freight has the added advantage over road freight transport that it is not subject to the same severe restrictions placed on cross-border traffic. Rail freight transport still has excess capacity, says Rail Cargo Group, a member of OEBB.
www.railway-news.com