railway-international.com
Written on Modified on
Renfe begins tests to operate its AVE services in France
Before the summer, the AVE trains of the Spanish company will circulate between Barcelona-Lyon and Madrid-Marseille.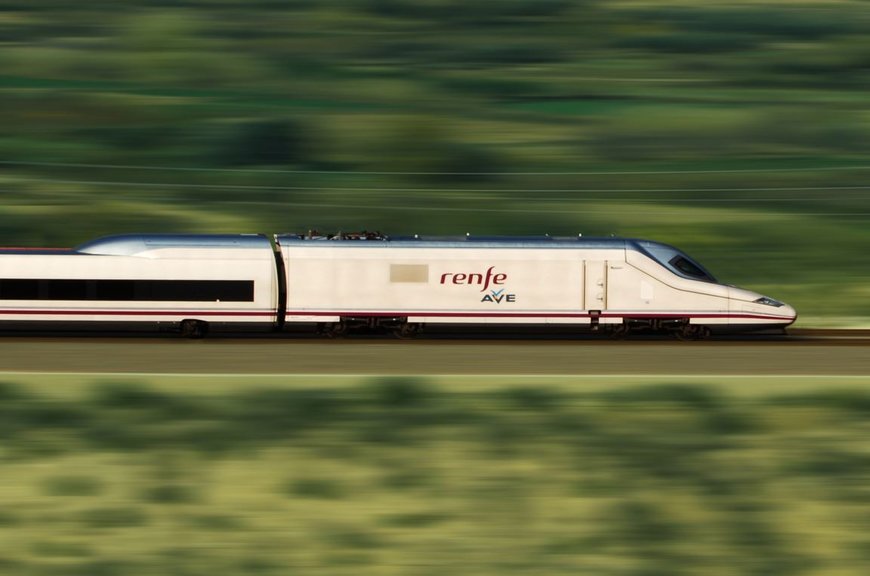 Renfe has started today the tests of its AVE (high speed), trains that will run between Spain and France. This first route started this morning from Barcelona Sants, with intermediate stops in Girona, Figueres Vilafant, Perpignan, Narbonne, Montpellier, Nimes and Valence TGV, and arrived in Lyon this afternoon.
The tests that have started today, referred to in railway jargon as 'blank marches', consist of reproducing the characteristics of the commercial service, to demonstrate operational solvency.
In addition, in order to start commercial operations on these lines, it is necessary to train drivers and intervention personnel.
• Renfe already has the first qualified train drivers. The rest, until completing the optimal squad, will do so progressively, over the next few weeks.
• The intervention personnel have already received the necessary training and authorization.
• The operations center will be located in Barcelona
Safety certificate only from Perpignan to Lyon and Marseille
The start of these tests has been possible thanks to the fact that Renfe complies with all the safety requirements, and after all the requirements demanded by the French Safety Agency (EPSF), has obtained the certified by the European Union Agency for Railways (ERA)
To obtain this Safety Certificate, Renfe has had to overcome a multitude of requirements imposed by the French Safety Agency (EPSF). Although in Spain the Safety Certificate is extended to operate on the entire General Interest Railway Network (RFIG), in France the EPSF requirements only allow obtaining the certificate to operate on specific lines, not on the entire network. The certificate obtained on December 22 only refers exclusively to the Perpignan-Lyon and Perpignan-Marseille lines.

Renfe's roadmap in France

Once the training of the train drivers is completed and all the necessary qualifications are obtained, Renfe will define the transport plan, which will be progressive until reaching 28 weekly circulations.
- January 16. Start of tests
- Train drivers training. In process, until mid-April.
- Start of commercial operations with Marseille and Lyon, in two phases:
- 1st phase, Madrid-Marseille and Barcelona-Lyon, on alternate days, with the possibility of 6 weekly circulations per route (total, 12 circulations)
- 2nd phase, Madrid -Marseille and Barcelona-Lyon, every day of the week, with two circulations in each direction. Total, 28 circulations.
This planning aims to launch these new AVE services before the summer.
At the same time, Renfe has started the procedures to open a branch in France. In this way, the Spanish company continues to develop the work to obtain the Safety Certificate to operate throughout France (as SNCF-Ouigo already has to operate in Spain) and to be able to take advantage of the incipient liberalization that the French State and SNCF have announced.

www.renfe.com