railway-international.com
Written on Modified on
The Prague transport company has issued a tender for up to 200 trams for 15 billion crowns (EUR 615.9 million)
The company will take the first 40 cars on a binding basis, and will conclude a framework contract for the others until 2035.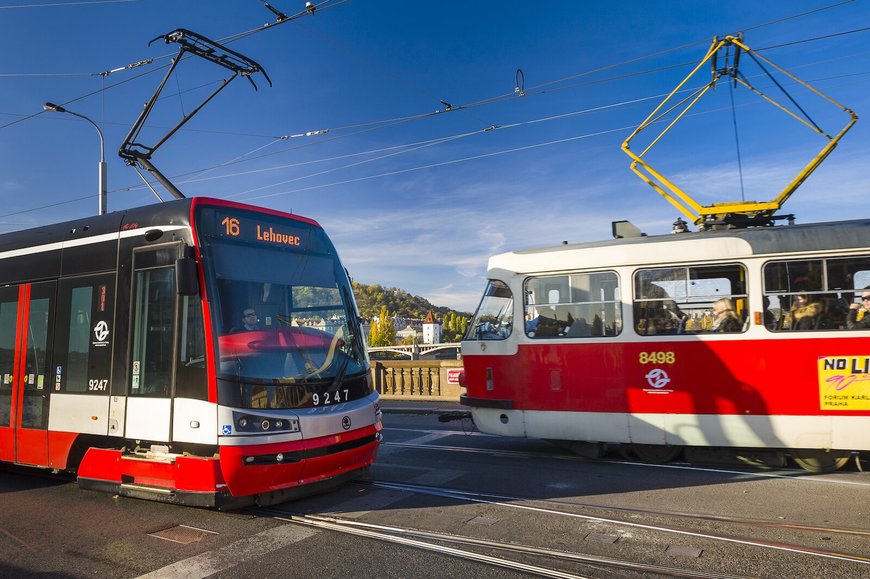 Credit photo: Prague Public Transit Company
The last time DPP purchased after 2010 the latest 15T for City trams. It now owns more than 800 trams. Ondřej Prokop, the chairman of the Prague organization ANO and the control committee of the new city council, criticized the bidding.
According to information in the gazette, the company wants to take delivery of the first 20 trams in 2025 and another 20 in 2026. It will then be able to take delivery of others as needed on the basis of a framework contract in the following years. For the purchase of the first twenty cars, the company wants to use European subsidies from the National Recovery Plan. The cars will be needed to renew the car park and service the new lines.
The new low-floor air-conditioned trams should have a capacity of at least 220 passengers and a service life of at least 30 years from the delivery of the last vehicle from the order. "Preliminary market consultations have shown us that there is interest on the market. We would like to have a tendered supplier and a signed contract with him within about one year, that is by the beginning of December 2023 at the latest," said Jan Šurovský, technical director of the company for surface transport.
This year, DPP started the construction of the tram line from Divoká Šárka to the Dědina housing estate, which should be put into operation at the turn of October and November next year, and is extending the tram line from Modřany to Libuš. In April of this year, the section from the housing estate in Barrandová to Holyně was put into operation, which will be extended further to Slivenco. The plan also includes dormitories in the upper part of Wenceslas Square or the section connecting Bolzanova with Vinohradská street.
"In addition, based on the decision of the Prague City Council, the DPP is planning to prepare another ten new tram lines, of which roughly half could be built in the next five years. We have been intensively repairing and expanding the tram network in Prague for the past four years, and there is also a need to modernize car park,"
added the outgoing deputy mayor Adam Scheinherr (Praha Sobě).
According to information on its website, the company has 802 trams in seven different types. The most numerous group are the so-called T3 RP type solo cars, of which there are 347. The second most numerous group are the newest 15T for City trams, of which DPP owns 250. The company also has 730 metro sets, 1216 buses and one trolleybus. It recently issued a tender for up to 70 additional low-floor trolleybuses for 1.18 billion crowns. DPP also operates the cable car to Petřín.
www.dpp.cz/en