railway-international.com
Written on Modified on
Intelligent Rail Summit 2022
This week, Wednesday and Thursday, the Intelligent Rail Summit 2022 will be held as a hybrid event in Konstanz.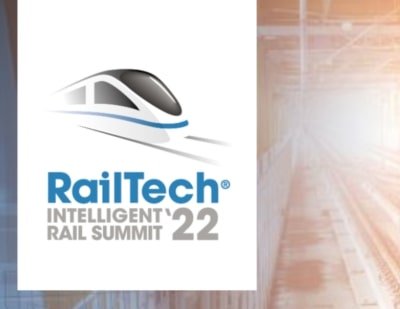 Two days filled with discussions and presentations focused on asset management, infrastructure monitoring and data-driven maintenance solutions will bring together railway professionals from 16 countries! Will you join the Intelligent Rail Summit 2022 as an online attendee?
Some of the highlights of the programme include:
• From Wayside Train Monitoring to Wayside Intelligence by Stefan Koller, SBB
• Panel discussion | Which should take precedence: Availability or infrastructure condition? Joined by ProRail, DB Systemtechnik and VR FleetCare
• Digitalising railway infrastructure: Data-driven strategic asset management by Christian Blättler, AFRY
• Panel discussion | Spending on assets and innovation: A means to achieve savings or first victim when cost-cutting? Joined by SBB, AFRY and voestalpine Railway Systems
• Towards a Data-driven Operational Digital Twin for Railway Wheels by Katharina Rombach, Swiss Federal Institute of Technology Lausanne
You can view
the full programme here.
Join us as an online attendee and watch the livestream of the conference programme, from wherever you are. Please note that all attendees will receive the replay and all presentation slides afterwards, so if you miss a presentation you can always watch it back whenever you want.
You can register
here
.
events.railtech.com