railway-international.com
Written on Modified on
Vossloh is one of the main players in the modernization of Deutsche Bahn's main transport lines. Deutsche Bahn has just successfully completed the comprehensive renewal of several track sections with a total length of around 193 kilometers on the Berlin-Hamburg high-speed line at a total cost of around €100 million. Vossloh supplied the pre-manufactured long rails with a total length of around 400,000 meters from its welding plants on a just-in-time basis and was responsible for the overall rail logistics. Since September 11, 2021, 34 long rail units have been working on the project in a logistical masterstroke, mainly at weekends and at night, in order to minimize the impact on traffic.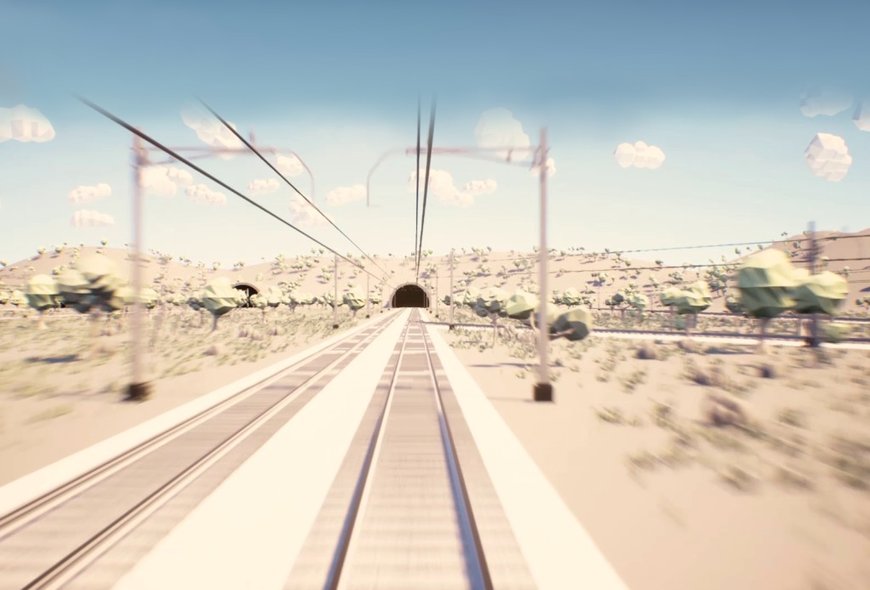 Despite the tightest time frames and enormous quantities of materials, Vossloh met all delivery deadlines and thus made a significant contribution to the successful and scheduled implementation of the line modernization.
"With the implementation of this major project on one of Germany's most important rail links, we have jointly accomplished a truly Herculean task. I would like to thank Deutsche Bahn for the trust placed in us and the more than 100 employees from the Lifecycle Solutions division who have successfully mastered the logistical and time challenges to the complete satisfaction of our customer," says Jan Furnivall, Chief Operating Officer of Vossloh AG, adding: "Following the modernization of the line, Deutsche Bahn can now offer 60 journeys per day on the route between Germany's two largest cities with the change of timetable on 12 December 2021. We are proud that with our tailor-made solutions we are making an important contribution to the necessary change in transport and thus enabling more sustainable mobility."
The modernization project, which has now been completed, is related to Deutsche Bahn's "Strong Rail" strategy, which aims to bring more traffic onto the rails. The funds come for instance from the third "Service and Financing Agreement (LuFV)" concluded between the federal government and Deutsche Bahn in January 2020. According to this agreement, around €86 billion will be invested in the maintenance and modernization of the existing rail network by 2030. This corresponds to an increase in funding of 54 percent compared to the previous agreement. Deutsche Bahn is reportedly investing a record amount of €12.7 billion in the rail infrastructure in 2021.
www.vossloh.com