railway-international.com
Written on Modified on
For decades, BOCK Frickenhausen has been regarded as a pioneer of innovation and as a compressor manufacturer that is constantly developing and optimizing itself and its products, as well as adapting them to current market requirements.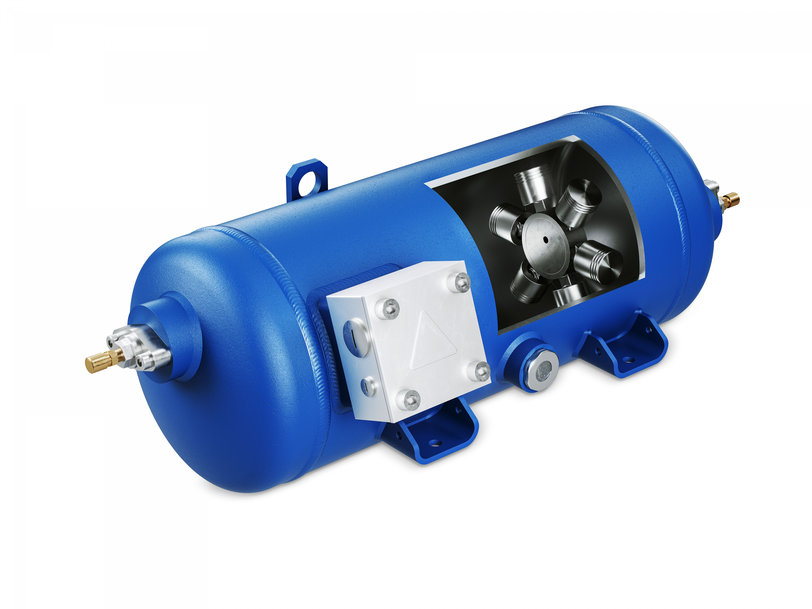 StarCO2mpressor HR60 ©Bock GmbH

At the end of the year, BOCK will launch a compressor innovation from the product group of mobile CO2 compressors on the market in December 2021: the HR60. The so-called StarCO2compressor has 6 cylinders in radial piston design. The cylinders are arranged in a star configuration, as well as for the version the HR40.
Just like the 4-cylinder StarCO2mpressor, which has already proven itself in series production, the 6-cylinder extension offers new possibilities in the field of bus and rail air conditioning, thanks to space-saving roof installation and the lowest overall height in the industry. Weight, dimensions, and design are identical to the HR40.
Mobile CO2 compressor for use in bus and rail air conditioning and heat pumps

The mobile CO2 compressor is also designed for bus and train air conditioning and is used in mobile cooling, transport cooling or in heat pumps. Environmentally friendly use due to using natural refrigerant and resource-saving heat generation without auxiliary heater at outside temperatures down to -20°C, offer energy savings and a higher range for the user. For all cooling applications in bus, train or transport cooling, where more power is required than the StarCO2mpressor in the 4-cylinder version can deliver, the HR60 is the suitable mobile CO2 compressor.
HR60 and HR40 StarCO2mpressor: same look, same advantages with more displacement and capacity
It is therefore more a question of the desired cooling application, or the vehicle to be air-conditioned or heated and the required power, which decides whether the HR60 or the HR40 is used. From BOCK's point of view, it was a logical consequence that the new 6-cylinder HR60 was urgently needed. Because for BOCK GmbH, it is also part of the program to always offer its customers a comprehensive range for every performance requirement.
Continuous increase in efficiency, compressor longevity and adaptation to the changing climate and environmental challenges are the focus for BOCK. For market and customer in the field of bus and train air conditioning - especially in the future markets of rail and electric bus - the HR60 is another innovation for economically and ecologically sustainable compressor technology "Made in Germany".
www.bock.com