railway-international.com
Written on Modified on
CAF has secured the acquisition of all of the shares for Orbital Critical Systems, a company which specialises in the design and supply of critical systems for both the aerospace and railway sectors.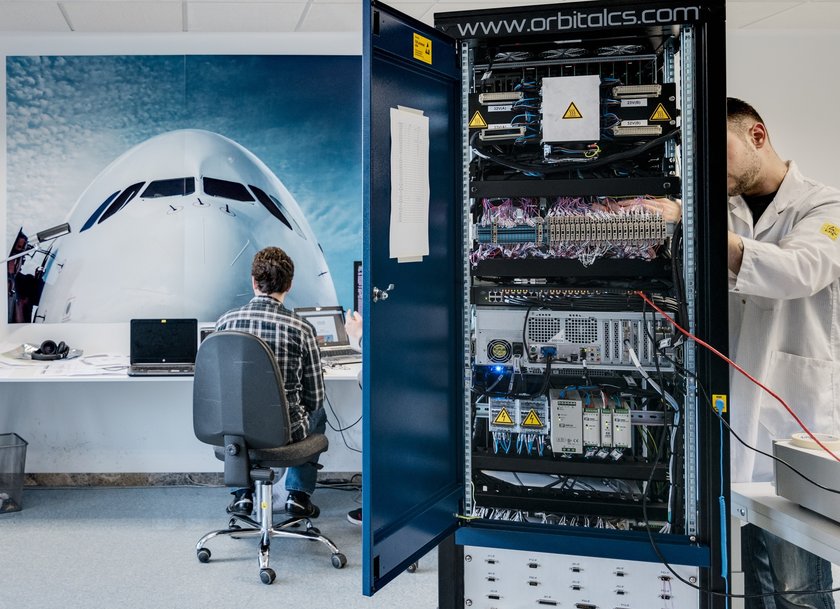 This transaction marks CAF's completion of a process that started in 2018 with the acquisition of a first shareholding package which promoted collaboration between these two companies and the quest for cross-synergies between two high technological value sectors. Over the course of three years working in close partnership, the initial strategic approach has been strengthened and new lines of activity have emerged, such as the supply of equipment and systems outside the software sector, where Orbital Critical Systems is already a European benchmark company.
The engineering company Orbital Critical Systems was set up in 2008, and has headquarters in Artica (Navarre), and offices in Madrid and Germany. At the onset, the Company primarily worked in the aircraft sector. With a current workforce of approximately 100 engineers and an annual turnover in excess of 6 million euros, it also implements various projects in other sectors such as railways and aerospace. One of its main customers is Airbus, operating as a Tier 1 supplier (direct supplier), as well as CAF, with partnering projects for the development of critical systems, particularly in the railway signalling sector.
Over the past few years, Orbital Critical Systems has become a benchmark company in critical systems, i.e. electronic systems which, given the criticality of their functions, must guarantee reliable operation under any circumstances. Orbital Critical Systems covers the entire lifecycle of these systems, from requirements specifications, design and implementation through to validation testing and certification.
Orbital's products and services can be used for navigation, communication and flight control system equipment, which are installed in aircraft, satellites, drones and trains. All of the above have provided CAF the opportunity to apply cutting-edge technologies and best practices used in air and space sectors to the railway sector, thereby creating significant synergies.
This purchase will stand CAF in good stead in a sector with extremely significant potential for growth in both the medium and long-term, and in which global challenges such as those relating to broadband communication via satellite, autonomous mobility and reduction of emissions are expected to continue to generate unique opportunities for cutting-edge companies.
www.caf.net