railway-international.com
Written on Modified on
RCG is presenting its extensive services in the fields of waste management and logistics at the " Österreichischer Gemeindetag 2021" (Austrian Municipal Day 2021). As the waste transports by rail are to be further expanded.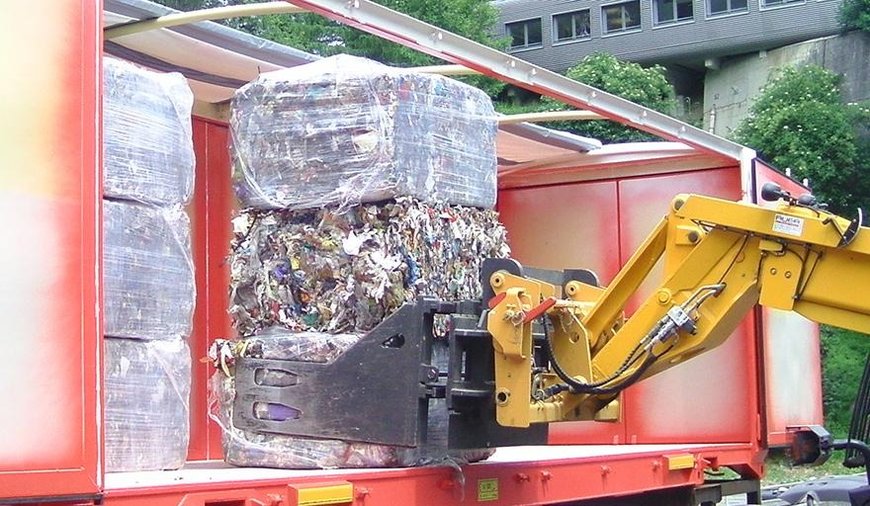 For the first time, ÖBB Rail Cargo Group will be represented at the "Österreichischer Gemeindetag 2021", which will take place today and tomorrow at Messe Tulln. The visitors can gather information about the bundled RCG competence in the sustainable, legally compliant and climate-friendly handling of waste.
There is still a lot of potential for the environmentally friendly transport of waste in Austria

Every year, the RCG transports eight million tons of waste - that's about 12 percent of all waste in Austria. This has already saved over 80,000 tons of CO2 by avoiding around 460,000 truck journeys. However, the potential is still much higher.
We are now able to transport even small quantities, easily and effectively in a CO2-neutral manner by rail, thanks to innovative container solutions. The clear and trend-setting specifications presented in the draft amendment to the AWG will make a significant contribution to achieving Austria's climate targets and at the same time make a strong contribution to decarbonizing the transport sector.
MOBILER system offers customers a tailor-made solution

The ÖBB Rail Cargo Group also offers tailor-made customer solutions for waste transport (from classic freight wagons to innovative container solutions). After all, innovation and flexibility play a key role here as well. The MOBILER system requires neither a crane nor a siding, making it particularly suitable for accessing industrial centres without a direct rail connection. As much as 1 million tons of various goods have already been transported using the 1,000 RCG MOBILER containers currently in use - in an environmentally friendly manner.
www.railcargo.com