railway-international.com
Written on Modified on
Somafel – Refurbishment of the Beira Alta Line
Following the assignment of the first contract for the Beira Alta Line Modernization Plan – Guarda Cerdeira, at the end of July, the heavy mechanical dismantling works started in week 40.

The intervention works envisioned in the contract in question are extremely important for the improvement of this section of the railway, that includes the International North Corridor and which completion will boost rail transport, not only for interregional connections but also for the international connection to Spain.
SOMAFEL, responsible for carrying out the railway and catenary works, started the heavy mechanical dismantling works on 9 October.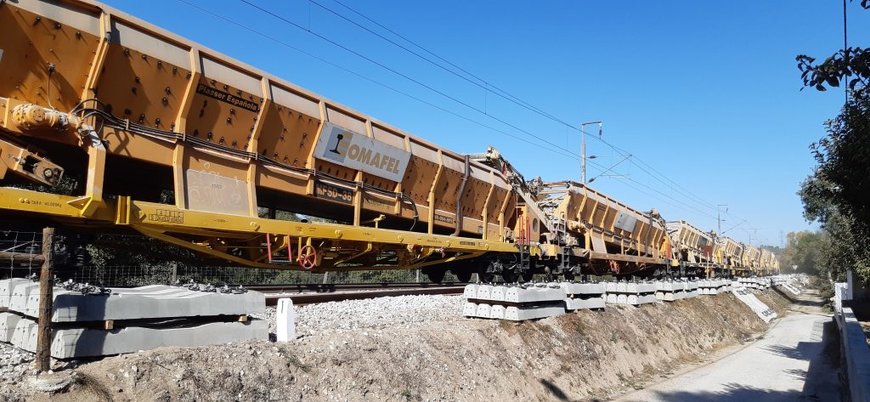 Since this is a very complex activity with a large amount of heavy railway equipment, SOMAFEL has allocated a team of highly experienced workers to perform this contract, using the know-how accumulated over the more than 15 years in which the company has been responsible for the maintenance of the Beira Alta Line.
The heavy mechanical dismantling works have been progressing at a good pace, maintaining the yields foreseen in the initial planning of the contract.
www.somafel.com