railway-international.com
Written on Modified on
Inauguration of the Cairo metro Line 3 phase 4B!
On August 16th, President Abdel Fattah al-Sissi, the Prime Minister Moustafa Madbouli and the Minister of Transports Kamel El Wazir inaugurated the phase 4B of the line 3 of the Cairo metro project. Cairo's inhabitants can now enjoy 6 additional stations.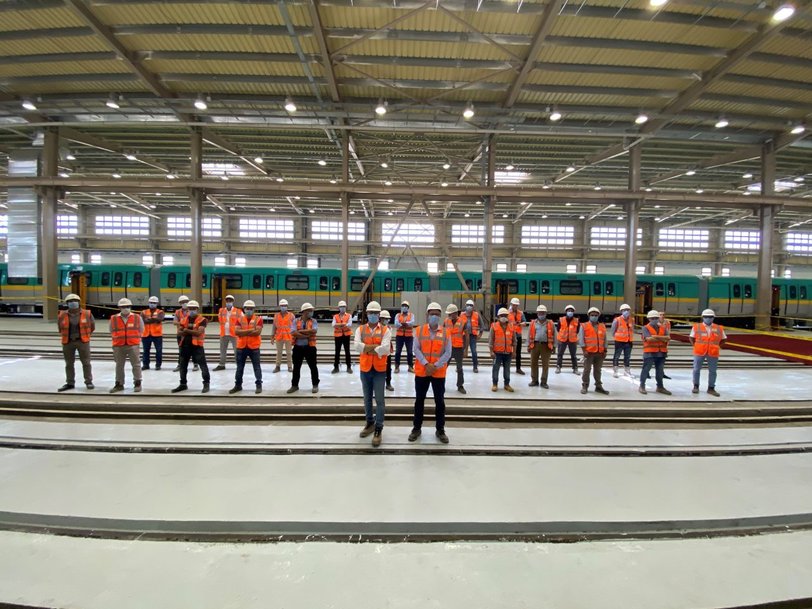 On this phase of the project, Colas Rail worked in an alliance with Egyptians companies. This approach is part of the Egyptian government's strategy to include local actors in this type of major project.
Colas Rail carried out the electrification works, the installation of electromechanical and safety equipment, the SCADA System, substations and depot equipment. The project includes maintenance workshops as well as the El Sallam. Measuring 28 hectares, it will be the largest depot in Africa and the Middle East.
"I express our thanks to the National Authority for Tunnels (NAT) for their active support on the project. We are very pride in participating in the Cairo metro development projects.
This feat would never have been achieved without the full commitment of our Egyptian teams but also of our support teams in France, who worked under all weather conditions and with the constraints of an exceptional health situation. To all those collaborators who gave the best of themselves, congratulations and thank you for the work you accomplished." Salim Hellel, Egypt and Middle East Managing Director.
Having participated in the creation of the Cairo metro for more than 35 years, Colas Rail renews its intention to continue to support the Egyptian government in its transport infrastructure development projects.
www.colasrail.com/en