railway-international.com
Written on Modified on
The Riding Sunbeams project – in which Ricardo is a partner – has won a further £2.5 million of funding to develop solar power for railways.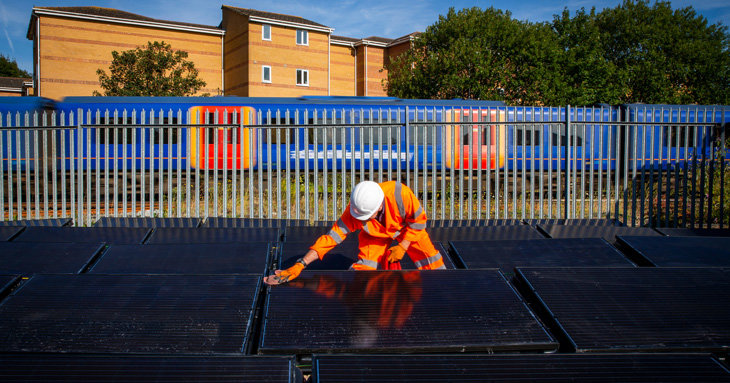 As part of the government's recently unveiled £900 million Getting Building Fund, the South East Local Enterprise Partnerships (SELEP) won £85 million. This is being split between 34 projects that will create 9,167 new jobs and safeguard a further 3,341.
This includes greentech start-up Riding Sunbeams's collaborative project together with Network Rail that is looking to develop and supply clean energy from solar farms to rail networks. It will be the first to create a direct connection between renewable energy generation and electrified rail networks.
Riding Sunbeams is formed of a consortium, including Turbo Power Systems, Ricardo Energy & Environment and rail companies Network Rail, Angel Trains and the Birmingham Centre for Railway Research and Education.
Colin McNaught, project director for Ricardo commented: "We welcome the additional funding announced for the Riding Sunbeams project, which seeks to open up opportunities to utilize renewable energy technologies in ways not previously possible on the railway. This work has the potential to provide significant opportunities in enabling rail infrastructure operators and governments to deliver the environmental changes needed for a 'net zero' future."
In 2019, Riding Sunbeams celebrated a 'first of its kind' demonstrator project, which saw a solar-powered railway, made up of a 30kW solar test unit of around 100 solar panels, switched on in Aldershot. It won £400,000 of innovation funding from the Department for Transport and Innovate UK's First Of A Kind 2020 programme in June 2020 to continue to develop the project.
www.ricardo.com