railway-international.com
Written on Modified on
New partnership in the rail industry and recruitment in France: Colas Rail and The Adecco Group commit to a more inclusive economy
Colas Rail, international leader in rail infrastructure, and The Adecco Group, world leader in HR Solutions, announce the signing of a 'Social Pact' in France aimed at recruiting tomorrow's talents by developing a more diverse and inclusive culture.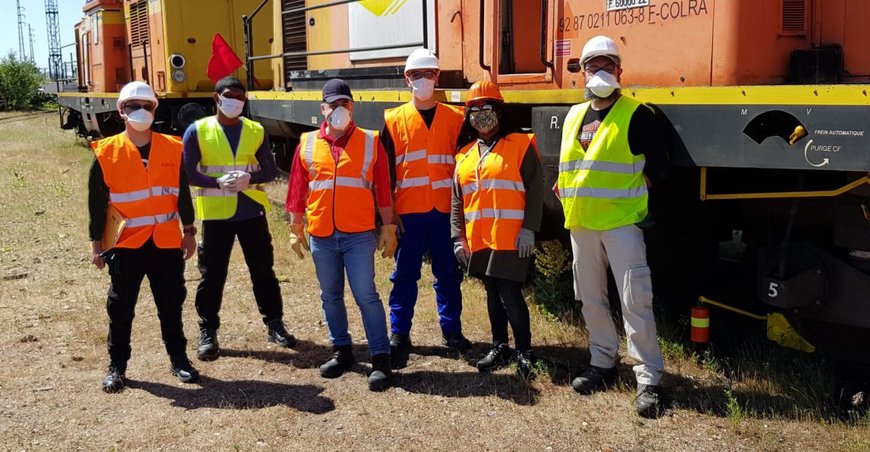 In 2020, The Adecco Group will recruit nearly a hundred people for Colas Rail through socially responsible forms of employment.
Nearly 100 people recruited
Today, the international leader in rail infrastructure has two major challenges to meet: responding to a skills shortage in the rail industry by attracting talent from all backgrounds including NEET (currently Not in Education, Employment or Training) and cultivating a socially inclusive workplace.
This is clear in the willingness to offer career opportunities to people from diverse backgrounds thanks to innovative recruitment methods. Colas Rail and The Adecco Group share the same belief: economic performance is closely linked to social performance. Hence the win-win partnership signed with the leader of HR solutions.
In total, all offers combined, nearly 100 people will be recruited via socially responsible forms of employment as part of this partnership: apprenticeship, permanent contract, people with disabilities and those who need better access to employment opportunities.
First flagship action: 30 interns recruited without CV
The first phase of this partnership consisted of integrating, in the short term, 10 trainee OLE linesman and 20 train drivers via an innovative recruitment process for this type of role: The recruitment process was done without CV, Colas Rail assessed candidates on their motivation, interpersonal skills and behaviour. The technical part of the training took place in the training center of its CampusFER subsidiary, located in Grenay (Lyon region).
"We do our utmost day after day so that everyone can find their place in the job market. Our mission is no longer just to act as an employment intermediary, but to support and secure the routes in order to contribute to a more inclusive economy. Thus, we maintain our commitment, by the end of 2020, to have a third of our global workforce, including permanent and temporary workers, on forms of secure contracts. But we can't do it alone. Our ambition is to mobilise the companies with which we work in our approach."
confirms
Christophe Catoir, President France and Northern Europe at The Adecco Group.

"The integration of people currently not in education, employment or training and the inclusion of people with disabilities in society, and especially in companies, has become a major stake. As a responsible company, we want to fully take part in this challenge of this new decade by defining an ambitious disability and integration policy. This should help to welcome these people who are too often far from work. The partnership with The Adecco Group will allow us to speed up our approach
." says
Hervé le Joliff, CEO of Colas Rail.

www.colasrail.com