railway-international.com
Written on Modified on
HUBER+SUHNER: AGREEMENT TO SUPPLY RADOX® CABLES FOR BOMBARDIER TRANSPORTATION TRAINS EXTENDED
HUBER+SUHNER has been named as the preferred cable partner for Bombardier Transportation as part of a new five-year agreement which will extend the companies' collaboration to more than 25 years. The deal will see HUBER+SUHNER continue to provide its power, control and communication cables to Bombardier's existing rolling stock and future platforms worldwide.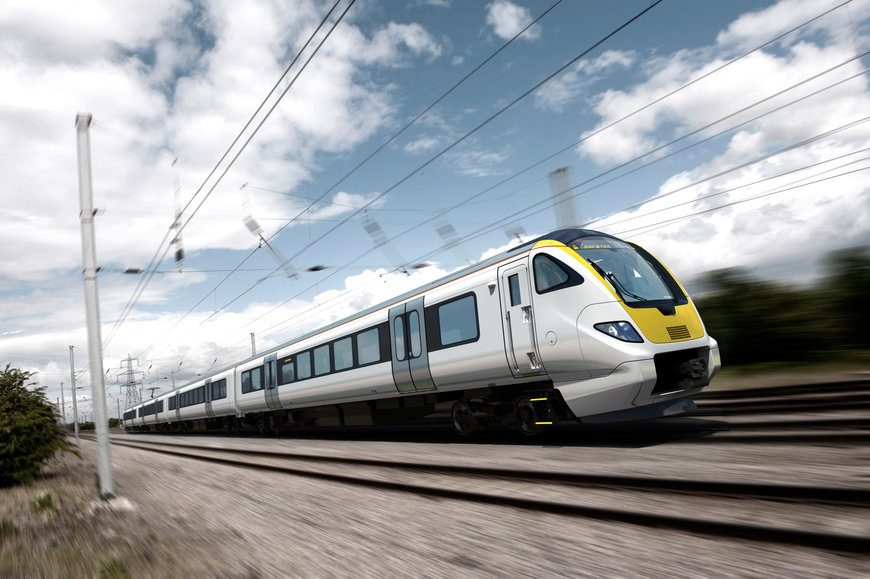 Bombardier AVENTRA train equipped with HUBER+SUHNER cable solutions.
Following a successful cooperation of two decades, industry-leading Bombardier decided to continue the partnership with HUBER+SUHNER thanks to its extensive experience and in-depth knowledge of railway cabling solutions. Having already equipped the vast majority of its trains, trams and metro carriages with HUBER+SUHNER RADOX cables, this latest framework will see Bombardier extend its installation of proven high-quality wire and cable solutions, alongside customisable cable and jumper-cable systems for new and existing rolling stock platforms.
The new agreement comes as train operators increasingly turn from traditional narrowband communication technologies to IP-based broadband innovations to reliably transfer multimedia and safety-critical data. As demand for passenger comfort and safety requirements increases, it is imperative that rail manufacturers install cable solutions which deliver more power and control, as well as higher rates of data to ensure operations can run smoothly and efficiently.
The HUBER+SUHNER railway solutions include RADOX cables, radio frequency and fiber optic products, which have been designed to meet the needs of the rail industry. The RADOX range of power, signal, control and databus cables offer a significant space and weight saving when compared to conventional products. In addition, the Railcat CAT7 inter-vehicle gigabit jumper systems enable a more reliable data transfer, providing a strong backbone for railway vehicles and delivering high-quality connectivity to a multitude of on-board systems and devices.
"The decision by Bombardier to continue this strategic agreement, which was originally signed in 2016, is testament to the successful partnership that we have formed over the last 25 years," said Dr. Michael Styger, Head of Market Unit Railway at the Low Frequency division of HUBER+SUHNER. "Our cables and jumper systems are renowned for their in-field high-quality performance in transmitting high amounts of signal and power. These solutions can also be adapted to fit a customer's individual needs – providing fully-optimised performance specific to the expected requirements and demands of the industry. Featuring a combination of optical, databus, signal and power cables, our railway solutions are designed to be simple to use and easy to maintain."
The agreement was awarded to HUBER+SUHNER for its high-quality innovative products, ambitious growth plan and high level of commitment – which has already been demonstrated in the prior five-year agreement.
Bombardier Transportation Global Commodity Manager, Geoffrey Marcellin, said: "We are delighted to select HUBER+SUHNER as Bombardier's preferred cable partner for a further five years. The company's reputation within Bombardier has been enhanced through the technical strength and quality of HUBER+SUHNER products, combined with excellent delivery performance."
Building on their extensive collaboration, this framework is a significant achievement for both companies. HUBER+SUHNER and Bombardier are committed to delivering technical solutions for the rail market of today, but also driving forward new innovations that will overcome any future challenges and new opportunities that may arise.
www.hubersuhner.com