railway-international.com
Written on Modified on
KONE wins order for new metro line extension in Stockholm, Sweden
KONE Corporation, a global leader in the elevator and escalator industry, has won an order to deliver 20 escalators to a new metro extension in Stockholm, Sweden.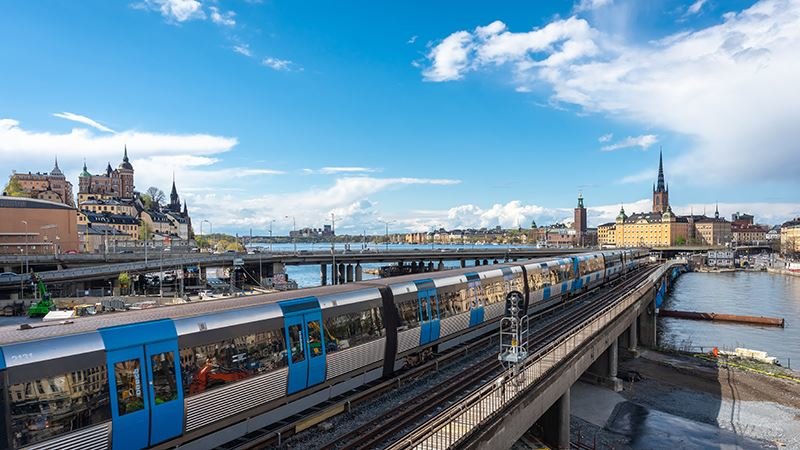 The first phase of the blue line extension - one of the city's largest infrastructure projects - will add another four kilometers and two new stations to the existing metro line in the Barkarby district, northwest of the capital.
Stockholm is one of the fastest growing European capitals with an annual population increase of approximately 40,000. Barkarbystaden is a whole new residential area currently being built with some 18,000 new apartments and commercial spaces. The extension of the blue metro line will start from the Akalla district and travel via Barkarbystaden to central Barkarby, which will be an important regional interchange station linking the metro, commuter trains and buses. The new metro extension is an important part of Stockholm's urban development and will enable metro travel through the Nacka, Barkarby and Arenastaden areas.
To support smooth people flow in and around the two new metro stations, KONE will deliver 8 KONE TransitMaster140 escalators and 12 KONE TransitMaster190 escalators to the project.
"We are very happy to be trusted to bring our solutions and experience to this significant project and we look forward to making people's journeys smooth, safe and reliable in the Stockholm metro," said Thomas Hinnerskov, Executive Vice President for KONE Central and North Europe.
The stations in Barkarby are included in the first phase of the extension and the installation work will begin during 2022. The Barkarby line is scheduled for opening in 2026.
KONE booked the order in the second quarter of 2020.
www.kone.com