railway-international.com
Written on Modified on
NORD DRIVESYSTEMS with new products at FMB 2019
From 6 to 8 November 2019, NORD DRIVESYSTEMS will once again exhibit at FMB in Bad Salzuflen. As 'The Supplier Show for Mechanical Engineering' FMB addresses the entire spectrum of machinery and plant engineering, where drive technology plays a central role. Product highlights presented by NORD include a new synchronous motor that achieves a significant improvement in energy efficiency, a new generation of control cabinet inverters and a PROFIsafe module for the functional safety of plant and machinery.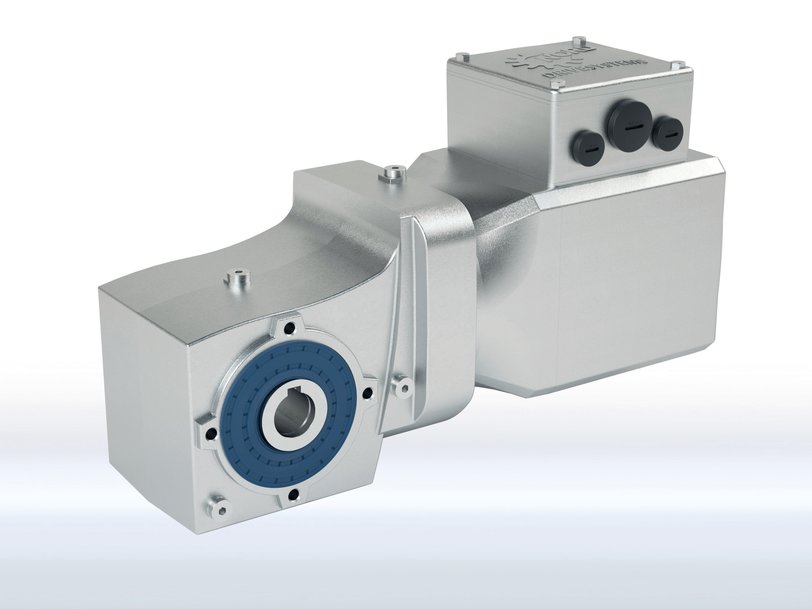 The new IE5+ motor from NORD offers a high power density and will be initially launched in a size for power ranges from 0.25 to 1.1 kW.

The energy-efficient latest generation permanent magnet synchronous motor has considerably lower losses than the current IE4 series. The unventilated smooth motor achieves its high efficiency that, at times, is significantly above efficiency class IE5 via a wide torque range – and is optimally suitable for the operation in the partial load range. The compact IE5+ motor offers a high power density with less installation space and will be initially launched in a size for power ranges from 0.25 to 1.1 kW with a continuous torque from 1.6 to 4.8 Nm. The motor concept will be gradually extended with more sizes and powers. It is ideal for use in hygiene-sensitive and harsh environments because it is easy to clean, corrosion-resistant and wash-down capable. The nsd tupH surface treatment and IP69K protection class are available. As standard, an encoder is installed in a damage-proof housing; a mechanical brake is optionally integrated. The new IE5+ motor can be combined with NORD gear units and drive electronics as a modular system and will be available from the second quarter of 2020.
Optimum performance in the control cabinet

The NORDAC PRO SK 500P frequency inverter is the first device of the new generation of NORD DRIVESYSTEMS frequency inverters. It uses the latest component technology and features ultimate levels of functionality, connectivity and modularity. As well as the standard CANopen interface, a multi-chip for Industrial Ethernet enables the use of the most important real-time Ethernet standards via a single interface. The new NORDAC PRO is available as a fully featured application inverter (SK 530P and SK 550P) and as a machine inverter (SK 500P) with a reduced number of interfaces that nevertheless performs functionally demanding tasks via integrated PLC, closed-loop control and positioning. The SK 530P also features an SD card slot, USB interface and the possibility of expansion via an optional SK CU5 module. On the other hand, the SK 550P is the first choice for connection to control systems via Industrial Ethernet. In addition to improved characteristics and performance features, the new generation offers a better TCO (Total Cost of Ownership) than previous inverters.
PROFIsafe module: Extra Safety

Functional safety of plant and machinery is of vital importance in production. The NORD SK TU4-PNS option module from NORD DRIVESYSTEMS supports the simple implementation of safe responses and extends the NORDAC FLEX frequency inverter. In combination with a safety PLC, the drive electronics reliably communicate over the existing Profinet via PROFIsafe. Functions such as SLS (Safety Limited Speed), SSR (Safe Speed Range), SDI (Safe Direction), SOS (Safe Operation Stop) and SSM (Safe Speed Monitor) are available and expand the drive units' safe stop functions STO und SS1. With this, the PROFIsafe interface module provides comprehensive safety for the reliable operation of plant and machinery.
You can find NORD DRIVESYSTEMS in Hall 20 on Stand D2.2 at FMB.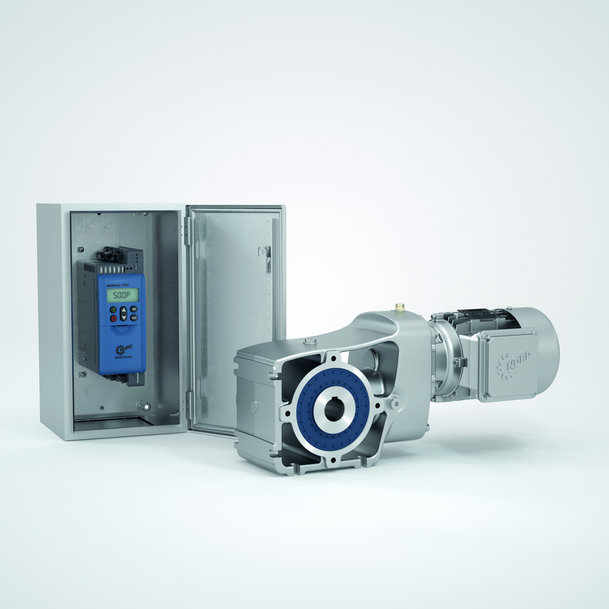 In addition to improved characteristics and performance features, the new control cabinet inverters from NORD offer a better TCO than the previous devices.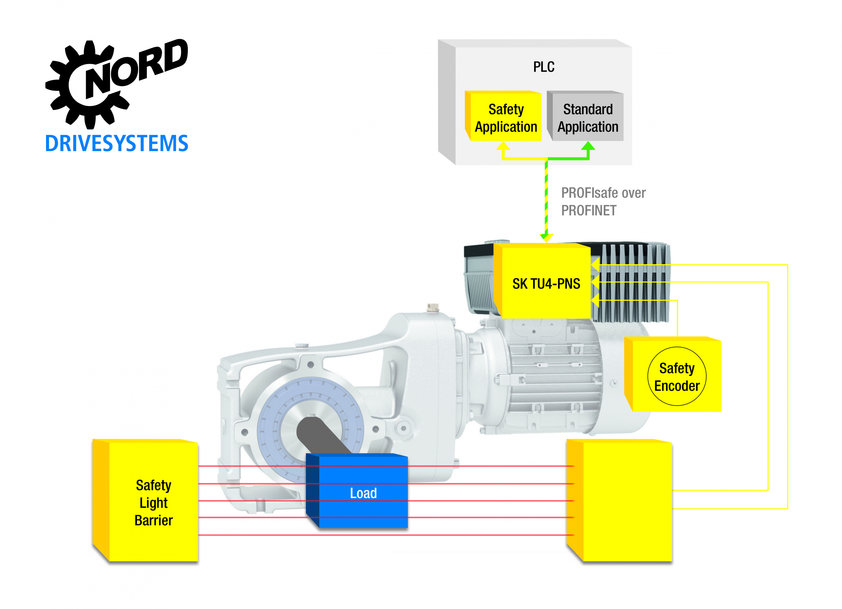 The NORD SK TU4-PNS PROFIsafe module meets the most stringent safety requirements and ensures secure communication in Profinet environments.