railway-international.com
Written on Modified on
UTRECHT TRAM BET ON LEADMIND TO UPGRADE FLEET PERFORMANCE
The path to fleet operation excellence.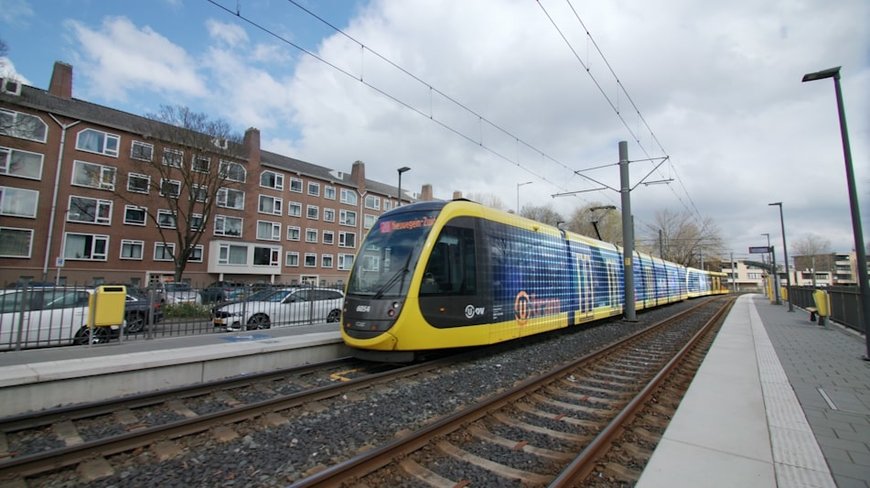 The recently renewed Utrecht Tram fleet relies on data-based solutions to optimize the performance of the units. The mission of leveling up the passenger experience through digital transformation is now a reality. In the last years, LeadMind has accompanied the Dutch fleet to achieve its objectives and continue to grow the excellence levels thanks to the digital platform.
The Dutch city of Utrecht owns 54 new CAF's Urbos trams. The system has 3 tram routes that run through the central station, residential areas, and the Utrecht University. Fleet availability and reliability; these are the objectives that shape the path of Province of Utrecht and in which CAF's digital platform is becoming an indispensable partner.
"LeadMind gives us all necessary operational information regarding the behaviour of the trams, a quick overview of the fleet health and for me as a Fleet Manager, is very important. The advantage is that we get clear, correct, accurate and real time information about the trams. We can read the tram from a distance"
notes Kees van de Groep, Process Manager Assets Rolling Stock
Real time monitoring of train events for a safe journey and passengers on time
Utrecht tram team has access to real time monitoring of train events and key information from the vehicle. LeadMind shows fleet health status in a simple way, so that decisions can be made quickly and effectively. Solving technical issues that need immediate attention, reducing operational delays and interruptions.
"We use LeadMind platform to get a better insight in the failures, so we can analyze them and fix them in a very quick way. We are able to avoid breakdowns or fall downs in the service, so we get a better operational fleet in Utrecht"
continues Brahim El Aazouzi: Technical Manager Assets Rolling Stock
Maintaining by condition based. Utrecht tram is now able to repair potential failures before the train component fails or performance falls below the optimal level. CBM enables smart maintenance driven by asset health information to ensure maintenance is performed only when evidence of need exists. A great opportunity to yield the next big efficiency leap in maintenance, diagnosing and anticipating breakdowns, reducing the number of failures and the amount of unplanned maintenance.
Automatic Inspection of train assets
Utrecht tram goes a step further and has chosen to integrate the automatic inspection of wheelset and bogie. LeadMind Wayside allows to automate routine tasks enabling workshop work to be planned based on the train assets conditions and to optimize each UT's stops ensuring fleets maximum availability.

"With the automatic wheel profile measurement system, we can detect any deviation very quickly, act accordingly and plan a reprofiling action. Saves around 90% of the time required in comparison to have it measured manually and the quality of the measurement it is also better".
Ernst Visser, Technical Manager Assets Rolling Stock
The path to reach this point has been very enriching and the team keeps committed to the next steps that will allow to raise the level of excellence in the fleet management of Province of Utrecht. In close cooperation with LeadMind are being built new functionalities for managing and controlling energy consumption and analyze and improve driver performance.
LeadMind continues to grow steadily with over 60 projects, implemented and in process, around the world. More than 2000 active users making smart decisions on their fleet operations based on real data. CAF's digital platform continues to offer the latest technology at the service of operators and maintainers' challenges.
www.caf.net