railway-international.com
Written on Modified on
HS2 CELEBRATES AS LONGEST TUNNELS REACH HALFWAY POINT UNDER THE CHILTERNS
Two giant tunnelling machines – named 'Florence' and 'Cecilia' – pass halfway mark during excavation of the 10 mile long Chiltern tunnels. 1.3 million cubic metres of material – enough to fill more than 500 Olympic sized swimming pools – excavated during first 5 miles.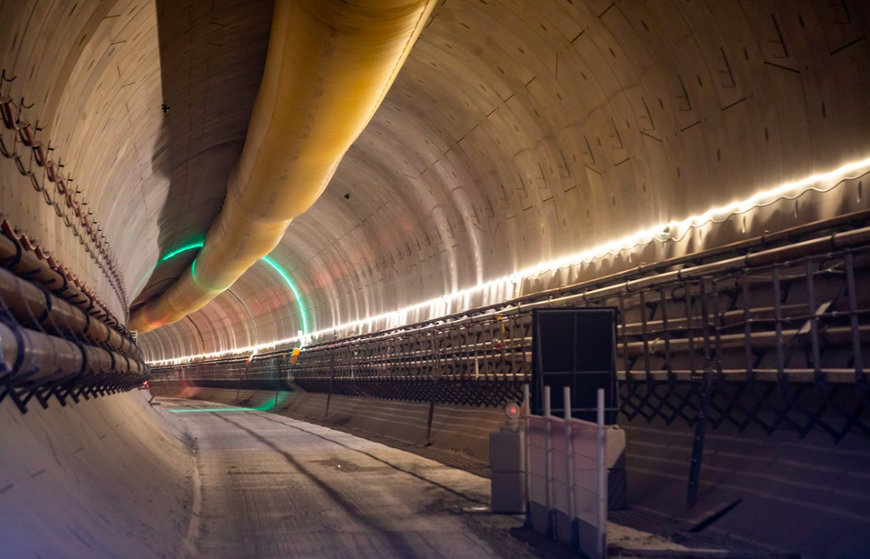 HS2 Ltd confirmed that 'Florence' and 'Cecilia', the two giant tunnelling machines excavating the high speed rail project's longest tunnels, have passed the halfway point on their 10 mile journey under the Chilterns.

The enormous 2,000 tonne machines have spent the last 18 months excavating the twin tunnels between the M25 and South Heath in Buckinghamshire that will help protect the environment while improving connections between London, Birmingham and the North.

More than 1.3 million cubic metres of chalk and flint has been excavated and will be used for the creation of 127 hectares of new landscaping, wildlife habitat and biodiverse chalk grassland.

Once complete, the Chiltern tunnels will carry high speed trains between London and the North at speeds of up to 200mph (320km/h), helping to improve connections, free up space for more freight and local trains on the existing railway and provide zero carbon journeys for people across the UK.



More than 56,000 precision-engineered, fibre-reinforced segments have been installed to create the walls of the tunnels – with each one made on site in a dedicated temporary pre-cast factory.

As well as the Chiltern tunnels, HS2 also recently launched two TBMs to begin the project's London tunnels and celebrated the first breakthrough with the completion of the first of two tunnels under Long Itchington Wood in Warwickshire.
www.hs2.com