railway-international.com
Written on Modified on
ENSCO Rail and Valec Engenharia Partner to Grow Brazil's Railway Sector
ENSCO Rail, Inc., the international leader in track inspection technology, recently signed a Memorandum of Understanding with Valec Engenharia, an infrastructure engineering and construction firm, to support Brazil's expanding railway sector.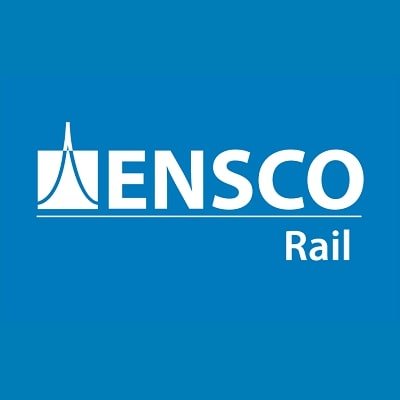 Combined services will aid state and private enterprise railway network operations

ENSCO and Valec Engenharia (Valec) are ready to assist the development of the Brazilian Railroad sector by offering technological solutions and expertise on railway infrastructure planning.

Valec Engenharia is a Brazilian state-owned legal entity linked to the Ministry of Infrastructure (Minfra). ENSCO and Valec's strategic partnership will support public and private enterprise in Brazil's railway sector with multiple initiatives focused on utilizing ENSCO's automated track inspection technology and engineering services with Valec's expertise in Brazilian railway engineering, construction, and reporting requirements for concession railways in infrastructure asset inventory and condition assessments.

"ENSCO is excited to partner with Valec to serve Brazil's railway sector with cutting-edge track inspection technology and engineering services combined with Valec's world-class planning and railway operations expertise," stated ENSCO, Inc. President, Jeff Stevens. "This partnership is designed to play a critical role in the advancement of safety and infrastructure planning for the growing Brazilian railway sector in both the public and private sectors," Stevens continued.

ENSCO's engineers have pioneered the use of advanced inspection measurement technology, high resolution imaging technologies, and automation software, and engineering services including simulation which combined with Valec's expertise in transportation projects, environmental licensing, territorial management, and construction of Brazil's great railways will ensure track safety while increasing railway operating efficiency and productivity.

The ENSCO–Valec partnership will provide engineering services to the newly formed railways enabled by Brazil's Railway Authorization Program, Pro Trilhos, which was created through Provisional Measure No. 1,065/21 and established by Law 14.273/2021 and allows the private sector to build and operate railroads, branches, yards and railroad terminals. Considering the anticipated growth over the next few years in the freight railway sector in Brazil, Minfra has received over 80 requests for the construction and operation of railways under the authorization regime, covering nineteen thousand kilometers of new private railways, crossing sixteen Federation Units, and investments that exceed R$224 billion.
‍
ABOUT VALEC ENGENHARIA

Valec Engenharia is a state-owned company linked to the Ministry of Infrastructure (Minfra) which oversees the construction and operation of railway infrastructure. With 50 years of existence, its main assets are the Brazilian structural railways: Ferrovia Norte-Sul (FNS), Ferrovia de Integração Oeste-Leste (FIOL) and, in partnership with Vale, the Ferrovia de Integração Centro-Oeste (FICO). Recently, based on the new legal and regulatory frameworks, the guidelines of the state-owned railway began to point to the offer of consulting services to a GROWING Brazilian railway market.

ABOUT ENSCO RAIL

ENSCO Rail is recognized globally as a leading provider of railway infrastructure inspection technology. Our products and services are provided to governments and railways in more than 14 countries on five continents. The work ENSCO does helps to prevent train derailments which can have serious impacts on human life, the environment, and the economy. ENSCO Rail is part of the greater Surface Transportation Group (STG) within ENSCO, Inc.

www.ensco.com