railway-international.com
Written on Modified on
With recent global events causing severe disruption to traditional supply chains and production operations, many companies have been forced to revisit their business models and make bold changes to ensure survival.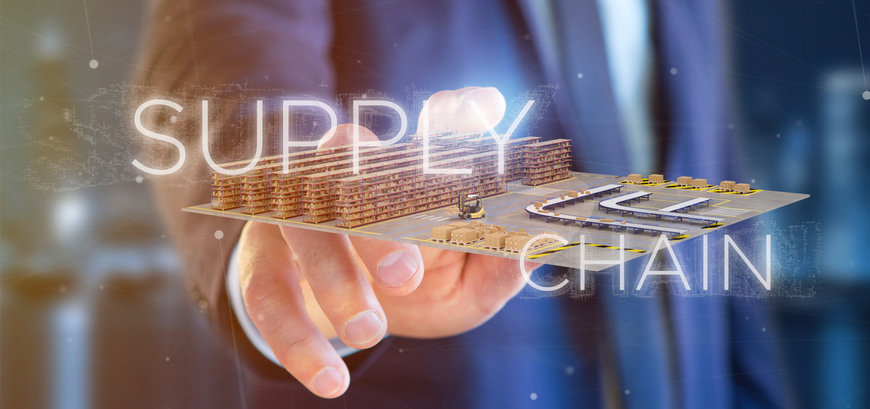 Here, Yann Rageul, Head of Manufacturing for EMEA at Stratasys, gives us his take on the impact of 3D printing during the pandemic, as well as its suitability to counter supply chain complexities and increase production flexibility.
1. It goes without saying that supply chain disruption spells trouble for any manufacturer, but various factors would suggest that this is becoming more commonplace. Would you agree, and if so why is this the case?

Yes, I think that is fair to say. We live in a world where business is globalized and interconnected. Production takes place in global value chains (GVCs), in which raw materials, parts, and intermediate goods are shipped back and forth around the world for sourcing, assembly and distribution before they reach a customer. We have grown accustomed to this happening quickly and many companies have opted for just-in-time production to ensure lean supply chains and keep expenses down.
This works…until the supply chain is disrupted, and this is becoming the norm. According to a June 2019 survey, the Brexit situation resulted in more supply chain disruption over five years than cyber-attacks and natural disasters combined. Similarly, the US and China trade war has caused uncertainty around supply chains, especially for companies with suppliers in either country. In the Chinese province of Wuhan alone, 51,000 businesses worldwide have at least one direct supplier in the region, while another five million have one or more tier-two suppliers based there. As a result, following the COVID-19 pandemic, many companies made changes to their supply chains to avoid permanent disruption to their business.
2. Nice segue - to what extent did COVID-19 impact supply chains, and how significant do you feel are the repercussions?

The COVID-19 pandemic exposed the fragility of traditional supply chains, which led to a complete shut-down of production virtually overnight. Adidas, for example, saw a shutdown of 80-90% of its business, resulting in a loss of revenue of $100 million every week. When supply chain problems caused extreme production backlog, Jaguar Land Rover even transported urgently needed automotive parts around the world in suitcases. For most businesses, a momentary standstill in production and the ripple effect of disrupted supply chains will likely be felt for a long time.
3. That certainly doesn't sound like a short-term ramification. What role does 3D printing play in over-coming ongoing pain-points, while adapting to uncertainty and ensuring preparedness for the future?

With this level of uncertainty, manufacturing and supply chain leaders are seeking solutions that bring speed and adaptability so production can ramp up and down, switch gears or even shift to new locations. This has put the spotlight on 3D printing.
During the pandemic, 3D printing offered manufacturers the ideal solution to facilitate an immediate switch in production. Traditionally, producing Personal Protective Equipment (PPE) is done via injection molding, but it takes several weeks or months to produce the molds, and once they are created, the design cannot modified. Similarly, other products like ventilators require costly and time-consuming tooling work before manufacturing can begin.
In contrast, 3D printing is like an electric motor – flip a switch and it is immediately on full power. What's more, there's no tooling required, and a 3D printer can make 10 different things in sequence as easily as it can make 10 parts that are identical. 3D printing provided a critical bridge for face shield production, enabling fast on-demand production while the volume injection molding process ramped up.
4. Sounds impressive – can you give us some examples of where this really came to the fore?

Sure. Automakers like Daimler, Ford and Jaguar Land Rover used their 3D printing firepower to pivot production and create PPE. Stratasys' own coalition of over 150 companies – among them the likes of Boeing, Toyota and Medtronic – produced over 100,000 3D printed face shields alone in just a couple months. Meanwhile, GM turned to 3D printed tooling to quickly convert production lines designed for automobiles into ventilator production lines.
5. There was also a notable example with a French hospital that went one step further by bringing this on-demand production capability on-site. Can you tell us about that?

Yes, that's right. It was our customer, the University Hospital Trust (AP-HP) in Paris, which invested in 60 F123 Series 3D Printers to provide the self-sufficiency it needed. Unable to wait for its suppliers to traditionally manufacture vital medical equipment, the hospital quickly produced thousands of parts on-site using its farm of 3D printers. These included protective face shields and masks, electrical syringe pumps, intubation equipment and respirator valves. Post-crisis, the 3D printers will be allocated across AP-HP's network to enable even more distributed manufacturing capabilities. This will allow them to react faster in the event of another wave or other future crisis. Moreover, outside of an emergency, the network of 3D printers will address any local hospital's needs for low volume part production, such as customized patient-specific medical models used to improve patient care.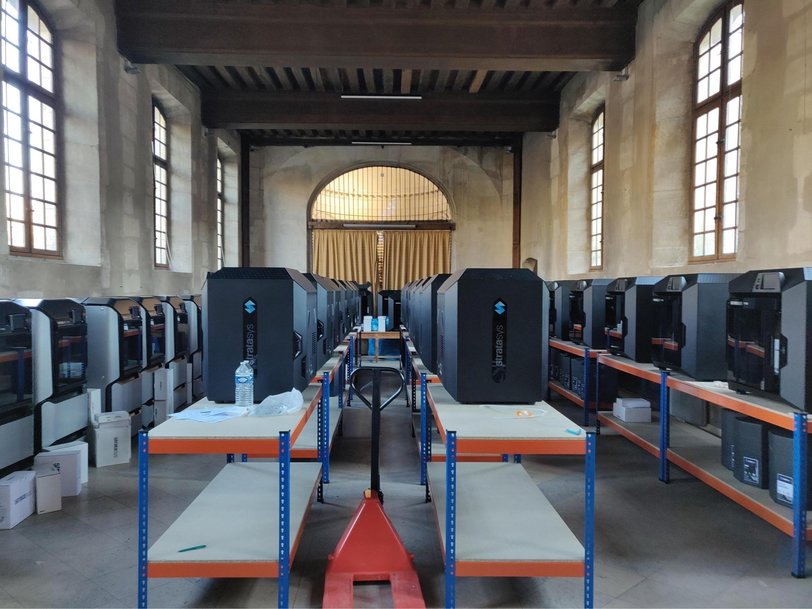 6. And beyond the medical sector - is 3D printing relieving supply chain dependency for manufacturers elsewhere?

Absolutely. whenever the supply chain is impacted, the lesser the dependency manufacturers have on external suppliers, the better. Businesses fully exploiting 3D printing's capabilities reduce such dependency, enabling increased agility and self-sufficiency to ensure continued production.
Our industrial customers often tell us that should certain production-line tools break, a total shutdown of the assembly-line would result. In a period of supply chain disruption, needing a replacement tool can become a big problem. Progressive manufacturers, such as Deutsche Bahn, are reducing their supply chain dependency by 3D printing spare parts in-house, on-demand, as and when required. When COVID-19 lockdowns took place across Europe, the company's supply chain for spare parts was decimated. Turning to its in-house 3D printing capabilities, Deutsche Bahn was able to produce a number of these spare train parts on-site in the exact quantities needed to ensure production schedules were upheld.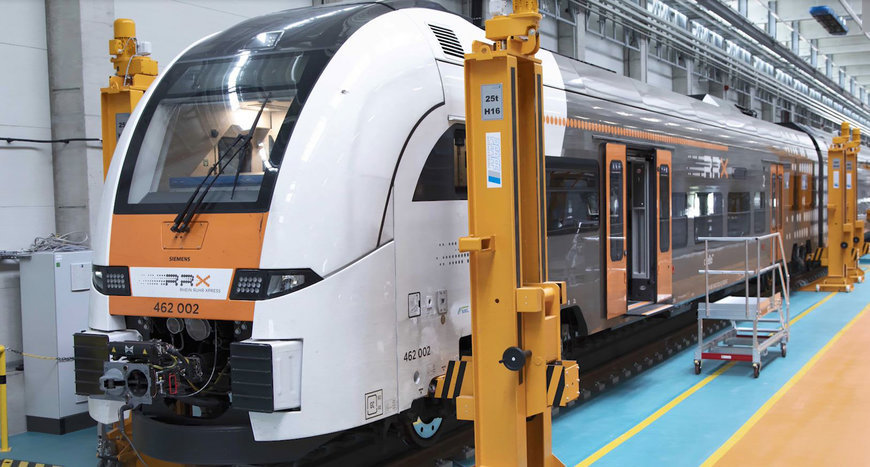 7. That sounds positive, but doesn't 3D printing also enable manufacturers to up the ante and leverage its capabilities to be less reliant upon the standard centralized manufacturing model?

Yes, it does, and obviously resiliency is a benefit in less unusual times too. Having 3D printers at each site enables manufacturers to move away from the traditional centralized production model reliant on supply chains to deliver parts, instead opening the door to decentralized production.
For example, transportation giant Siemens Mobility has been successfully deploying 3D printing to produce tools and spare parts for several years across different sites. Responsible for maintaining and servicing over 100 trains a month, its RRX Digital Maintenance Center in Germany has completely digitalized its operations. Harnessing a company-wide digital inventory, Siemens Mobility can now react quickly to changes in service requests by 3D printing essential tools and replacement parts for its trains on-site, as required. This has completely removed the company's dependency on suppliers. Siemens Mobility now produces only what is needed, without warehousing, resulting in huge time savings up to as much as 95% for some parts.
8. That's incredible – is this an exceptional case, or the norm for many manufacturers?

Siemens Mobility isn't alone; several other forward-thinking companies have embraced additive manufacturing at a strategic-level way before COVID-19 struck. In the UK, aerospace leader BAE Systems, places a raft of industrial Stratasys 3D printers at the heart of its successful Factory of the Future initiative. This as seen a large reduction in costs and time-to-market, while helping to improve production flexibility. Likewise, industrial giant Schneider Electric has embarked on an Industry 4.0 implementation across its worldwide operations, designed to increase operational efficiency and reduce costs for customers. Stratasys 3D printing also plays a key role within this initiative, with its factory in Navarra, Spain alone saving more than €20,000 a year on assembly-line tooling.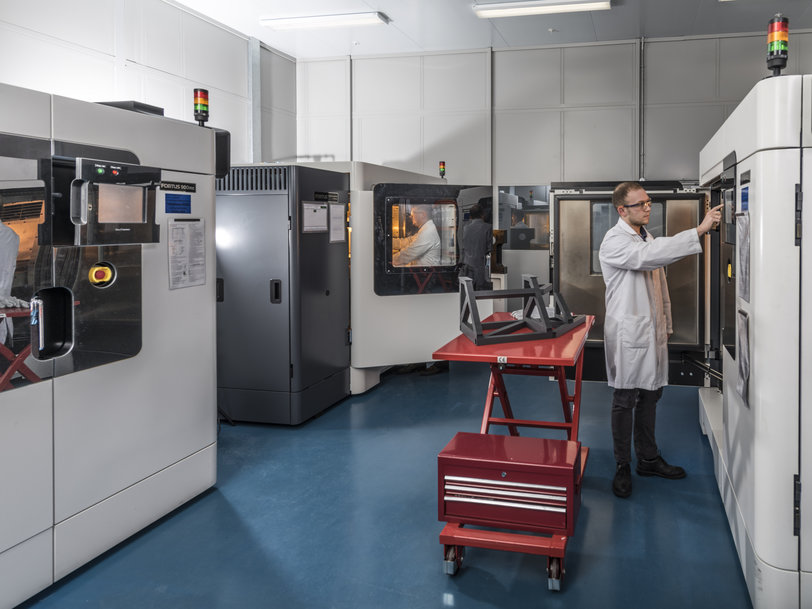 9. OK, so clearly tangible benefits to be had for those who are already deploying the technology. What advice would you have for those manufacturers who may be thinking about integrating it within their operations?

Businesses of all sizes should recognize 3D printing as a strategic asset and not just a tactical piece of equipment in the design lab or factory floor. While COVID-19 may have been the technology's watershed moment in the eye of the mainstream, it's only the beginning. As many businesses reflect on the pandemic's impact on their supply chains and production operations, 3D printing may just hold the answer as 'resiliency', 'efficiency' and 'profitability' become the common objectives for businesses as they plan amidst an uncertain future.
www.stratasys.com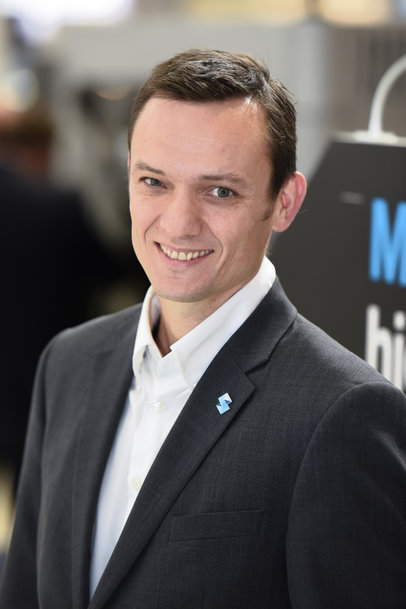 Yann Rageul, Head of Manufacturing for EMEA at Stratasys.