railway-international.com
Written on Modified on
STADLER RAIL TO SUPPLY 12 STANDARD GAUGE LOCOMOTIVES TO RENFE
The high-powered locomotives will be used for the traffic that Renfe Mercancías will carry out in the Mediterranean Corridor.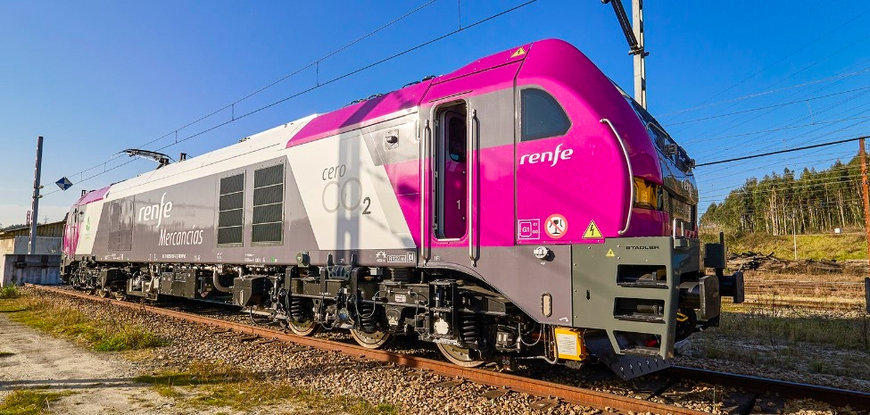 Renfe has awarded Stadler Rail the construction and maintenance of 12 high-power, standard-gauge electric locomotives.

The delivery period for the locomotives ends on December 31, 2025. The maintenance of the material, for its part, covers a period of 15 years.

Renfe plans to allocate the contracted locomotives to the Mediterranean Corridor in which the Railway Infrastructure Administrator, ADIF, is installing the UIC Standard Gauge in the General Interest Railway Network (RFIG), which will mean increasing the maximum length of freight trains up to 750 meters.

The high-power locomotives will allow Renfe Mercancías new growth opportunities due to the possibility of increasing national and international traffic, which will imply a positive impact on the company's activity.

Renfe Mercancías has taken a leap in terms of emissions by increasing the use of electricity from certified renewable sources and zero carbon emissions to 100% of the total electrical energy consumed.

www.renfe.com