railway-international.com
Written on Modified on
FLAMEX® cables have been selected by Comeca Group to modernize the 188 on-board HVAC systems of the 47 Citadis trams in Lyon after 20 years of service.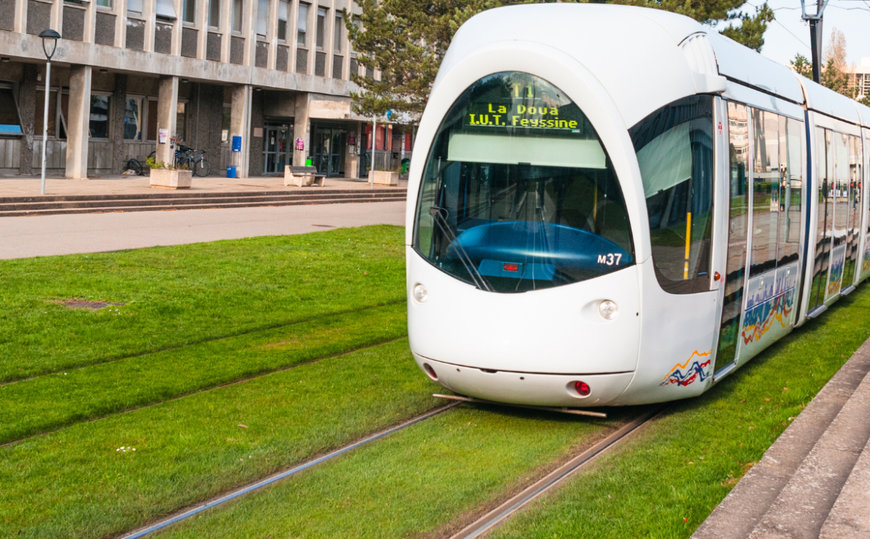 "We are proud to collaborate on this project with Comeca Group for Keolis that operates the Alstom Citadis fleet in Lyon for the Sytral. The well-being of passengers and drivers is a key asset for the development of sustainable mobility solutions," Corinne Domenge, Key Account Manager Nexans.
Passengers comfort and energy efficiency are two key drivers for the development of rolling stock. Nexans FLAMEX
®
Ethernet and control cables are playing a key role to provide reliable and efficient solutions for a variety of rolling stock devices.
The mid-life revision is not limited to the replacement of cabin and passenger air conditioning systems Comeca added sensors and an ethernet communication system to optimize cooling/heating performance. The retrofit also includes interior and exterior lighting, or passenger information system that require FLAMEX cables.
The renovated Citadis tramway trains in Lyon are scheduled to enter service in spring 2022. The modernization of the trams will extend the life of the trains by about ten years.
FLAMEX cables are designed for a long service life in harsh operating conditions. They comply with the highest fire safety requirements HL3 (fire hazard level 3) of the EN 45545-2 (fire and flame retardant, halogen-free, low smoke release).
" We are working in partnership with NEXANS for the realisation of our railway air-conditioning units for many years. We use Nexans Flamex ranges for the power supplies and control systems of our solutions and it perfectly meet our needs. We thank them for working with us on this Lyon Citadis tramways mid-life revision. " - Cyrille Bee.
www.nexans.com